Computer Basics


Understanding Operating Systems
Microsoft Windows
Microsoft created the Windows operating system in the mid-1980s. Over the years, there have been many different versions of Windows, but the most recent ones are Windows 8 (released in 2012), Windows 7 (2009), and Windows Vista (2007). Windows comes preloaded on most new PCs, which helps to make it the most popular operating system in the world.
If you're buying a new computer or are upgrading to a newer version of Windows, you can choose from several different editions of Windows, such as Home Premium, Professional, and Ultimate. You may need to do some research to decide which edition is right for you.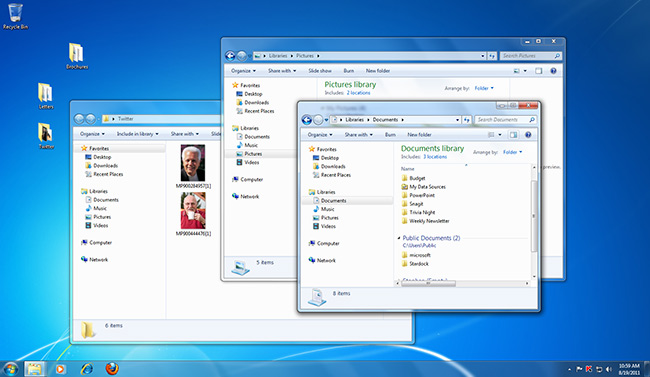 Windows 7
Visit Microsoft's Windows page to learn more about this operating system.
Check out our tutorials on Windows 8, Windows 7, and Windows XP for more information.