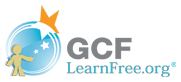 Facebook 101
Adjusting Your Account Settings
Page 1
Account settings
Once you start using Facebook, you may need to modify your Account settings. These settings control things like your password, notifications, and more. Changing these settings is optional, and you can modify them at any time.
To modify your Account settings, click the drop-down arrow on the Toolbar, then select Settings.
If you're using the mobile app, tap the Menu button
and select Settings.
Click the buttons in the interactive below to learn more about modifying your Account settings.
Security Settings
Security settings can help to make your Facebook account more secure. For example, you have the option to receive notifications whenever someone signs in to your account from a new computer. This is also known as two-step verification, and it can help to prevent someone else from accessing your Facebook account.
General Settings
Here, you'll be able to modify some of your basic account information, like your name and password.
Payment Settings
A Facebook account is free. However, some games and applications made by third-party developers require money to use. If you ever decide to use these services, you can enter your payment information here.
Download Your Facebook Data
If you're concerned about the amount of information Facebook stores about your identity, you can download a copy of your Facebook data. This includes all your previous posts, photos, profile information, and more.
Mobile Settings
You can use your mobile phone to send and receive Facebook updates as text messages. If you've never used Facebook Texts, you can get started by clicking Add a Phone.
Notifications
By default, Facebook emails you notifications about important activity, like when you receive a friend request. If you'd prefer not to receive emails about your Facebook activity, you can turn off some or all notifications.
Privacy
Here, you can control your privacy settings. For example, you can control who can see the things you share and who can send you friend requests.
If you need to adjust your privacy settings, review our lessons on Understanding Facebook Privacy and Adjusting Your Privacy Settings to learn how.