Starting Access
Learn how to start Access 2000 and start navigating your way through the program in this free lesson.
Opening an existing database
To open an existing database:
The default choice on the Microsoft Access dialog box is Open An Existing File.
Select a file and click OK.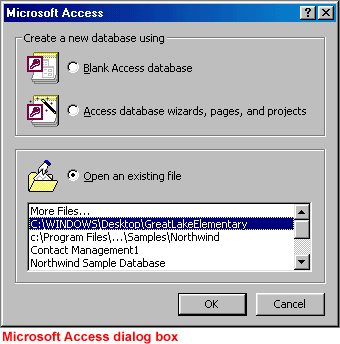 OR
If the file you want to open does not appear in the Microsoft Access dialog box's More Files list, click OK and use the Open dialog box to navigate to the existing database you want to open.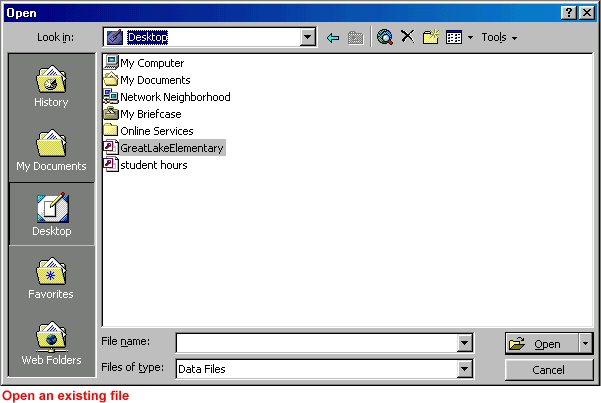 The database window appears.