Learn about navigating the parts of an Access database, including navigating the Access window and understanding common tasks.
Getting started with Access
When you start Access 2007, you will see the Getting Started window.
In the left pane, the template categories—including the featured local templates—are listed, as well as the categories on Office Online. Templates are prebuilt databases focused on a specific task that you can download and use immediately.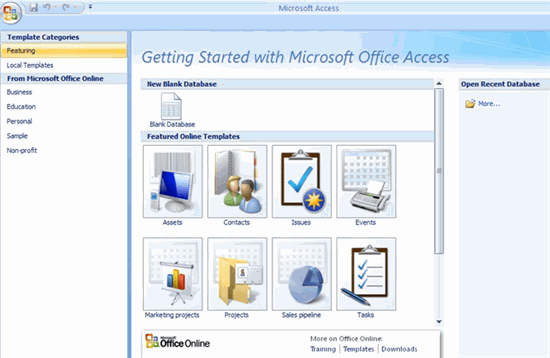 Getting Started Window
In the example below, the featured templates are selected, and the template options are displayed in the center area of the screen. Featured templates include database template options that are available online, as well as templates that are available as part of the local version of Access.
Featured Templates