Learn about navigating the parts of an Access database, including navigating the Access window and understanding common tasks.
Opening a database
You have three main options on the Getting Started page. You can open a template database stored locally or online, an existing database, or a blank database.
To view templates included with Access:
Click Local Templates in the left pane. The center of the screen will change to display icons for the templates.
Select an icon in the center of the screen. Details about the database template will appear on the right.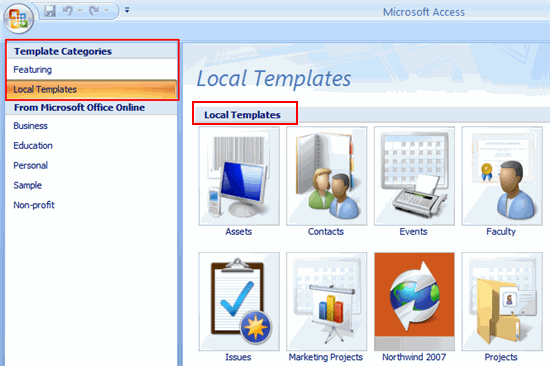 Local Templates
In the left pane of the Getting Started window, you will see a list of categories for the templates available on Office Online. You must have an Internet connection to download these database templates.
The Blank Database command allows you to create a database from scratch.
To open an existing database:
In the Open Recent Database section, double-click the file name of the database you want to open. It will appear in the window.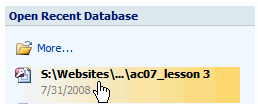 Open Existing Database from List
Click the More link. A dialog box will appear.

Find Existing Database
Select the database you want to open.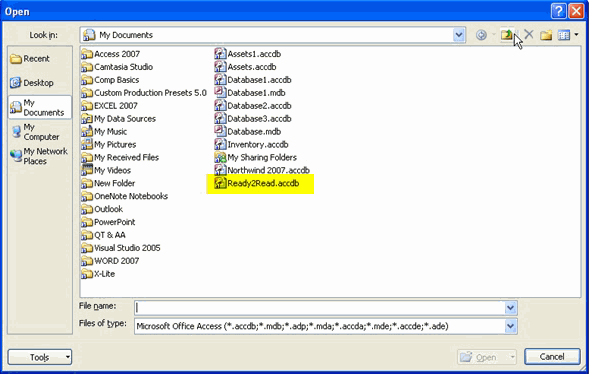 Select Existing Database
Click Open. The database will appear.