Get Access form design tips and Access form design ideas you can use to make Access forms more attractive in this free lesson.
Adding a logo
Access 2007 automatically puts a form icon, like the one below, in the header area of every form you create.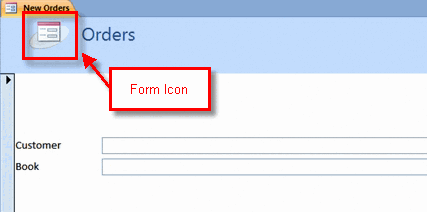 Form Icon
One way to customize the look of your forms is to remove the icon and replace it with a logo. This is easy to do using the Logo command.
To replace the icon with a logo:
Delete the form icon.
Select the Logo command from the Controls group on the Ribbon.




Logo Command

Use the Insert Picture dialog box to locate the picture file you want to use as the logo, then click OK. The new logo should appear.
You can move and resize the logo as well. Moving and resizing objects on a form is covered later in this lesson.