In this Access forms tutorial you will learn how to make Access forms more usable with controls while increasing the integrity of your Access database.
Creating combo boxes
For the New Orders form in our bookstore example, we created user-friendly drop-down lists using the Combo Box command. These drop-down lists help our users identify a specific customer and specific book using more useful information than the Customer ID and Book ID numbers, as seen below.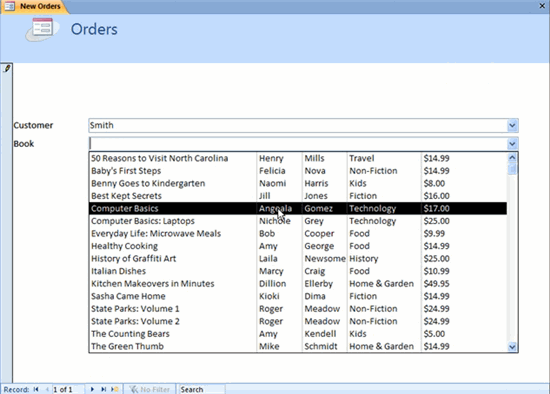 New Orders Form with Drop Down Lists
For more information on creating combo boxes, visit this lesson.