Get to know and use the Access XP Wizard contact management database in this free lesson.
Selecting tables and felds to be included in the database
The second screen of the wizard identifies the tables to be created. Three tables were created: Contact information, Call information, and Contact Types.
Click any table to display the fields contained to it in the Fields in the table column. Click a different table, and other fields used by that table will replace the ones displayed for the table selected.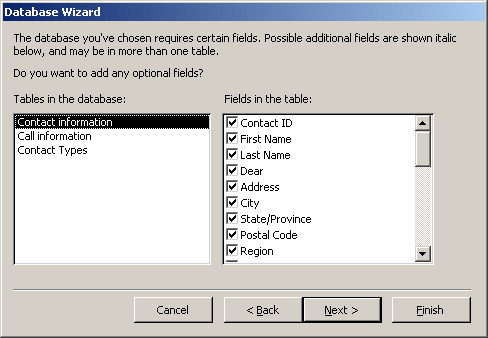 Accept all other default field selections by leaving these check boxes marked.
Click Next to continue.