Understand email etiquette in the workplace and email safety so your emails are as protected and professional as possible.
Email attachment etiquette
Attachments are an easy way to share files, photos, and more, but many people aren't aware of some of the most common attachment mistakes. Be sure to follow these basic rules when including attachments in your emails.
Mention included attachments
Never attach a file without mentioning it in the body of your email. Something as simple as I've attached a few photos to this email will help your recipients know what to expect. On the other hand, make sure the attachments you mention are actually included with the message—it's easy to focus on your message and forget to include the file itself. We recommend attaching any files before you start writing.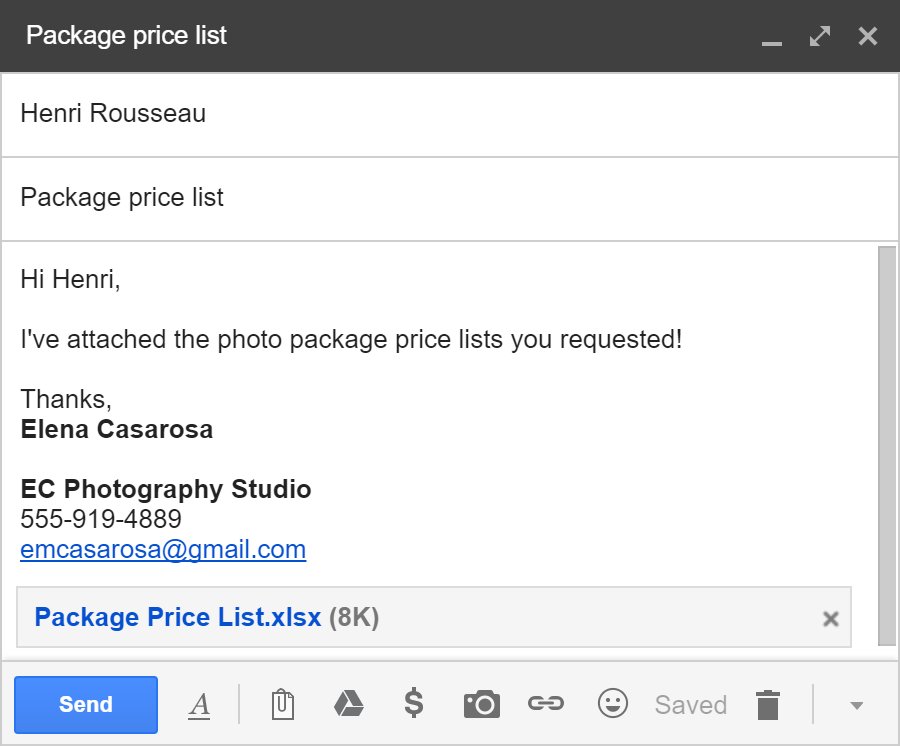 Consider file size and format
Avoid sending excessively large attachments or uncompressed photos, which can take a long time for your recipients to download. You can always ZIP or compress files to make them easier to send. Additionally, make sure your attachments don't need to be viewed in a specific application—use universal file types like .PDF, .RTF, and .JPG.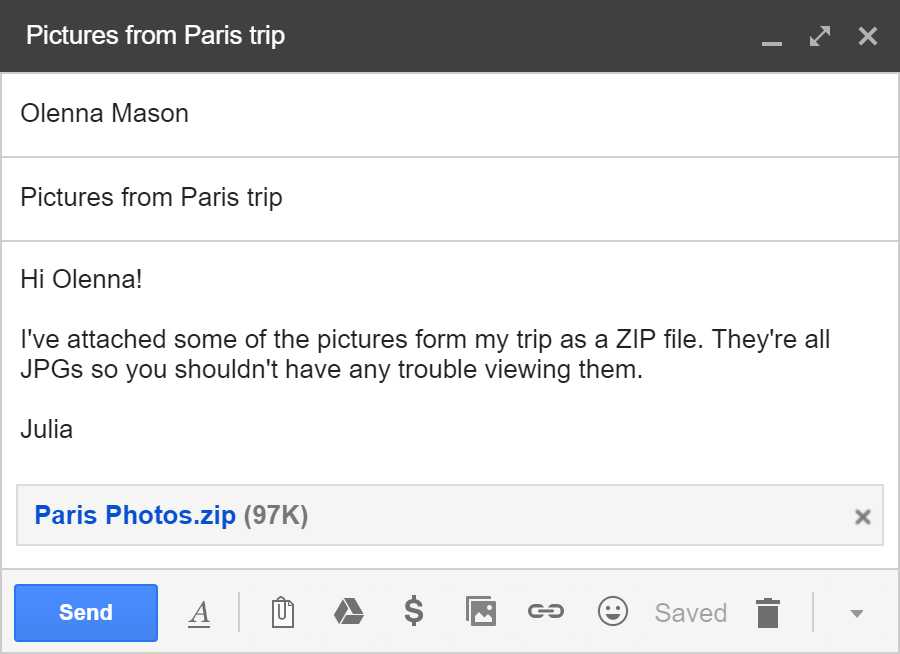 Only include related files
If you need to send a lot of different files to the same person, consider sending the attachments through multiple emails. If you include several unrelated files in the same email, it can be difficult for your recipients to find the exact file they need.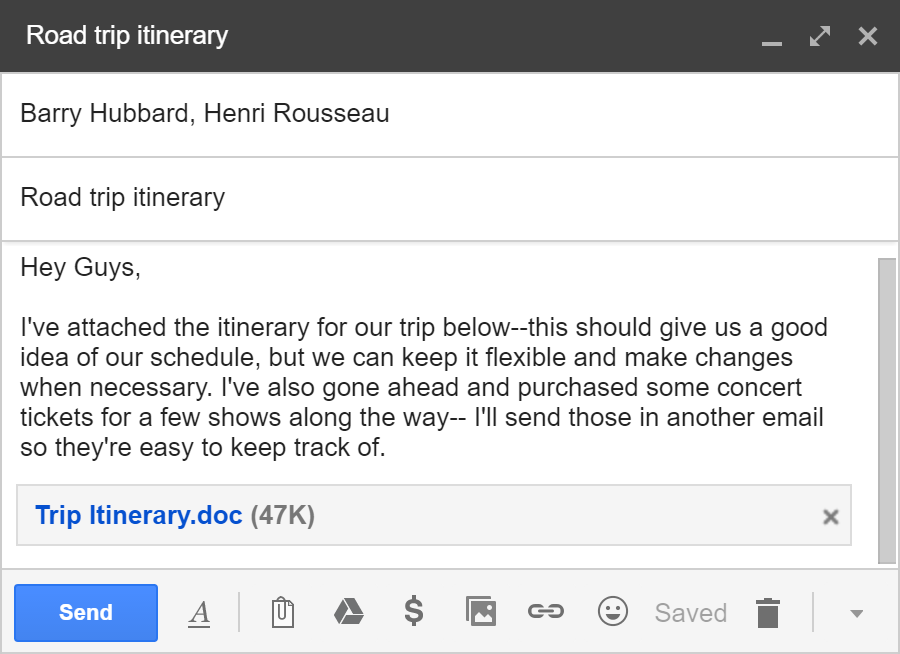 While attachments are still an easy way to share files quickly over email, many people have begun using cloud-based storage services like Google Drive and Microsoft OneDrive to share large files. Rather than sharing the file itself, you can share a link, allowing others to access the file remotely. Check out our lessons on sharing files in Google Drive and sharing files in OneDrive to learn more.