Learn how to adjust your Facebook privacy settings to change who can see your posts in this free lesson.
Advertisements and your privacy
By default, Facebook is allowed to use your information and activity in advertisements on Facebook. For example, a game can use your profile picture and game activity in ads to encourage your friends to play. Whenever you like something on Facebook, businesses can use this information to advertise to your friends, as in the example below: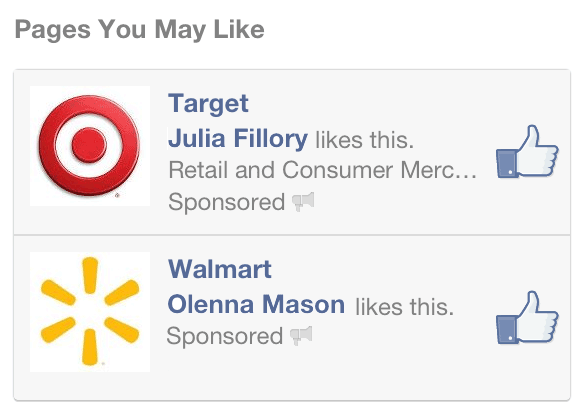 Keep in mind that Facebook's advertising policies are complicated and can change without much notice. If you're not comfortable sharing this information with advertisers, we recommended blocking ads from accessing and displaying your information. To access these settings, navigate to the Settings page, then select Ads.
Click the buttons in the interactive below to learn more about using the Facebook Ads page.