In Google Drive getting started is as simple as creating a free Google account. Use this free lesson for step-by-step instructions.
Accessing Google Drive
Once you've set up your Google account, you can access Google Drive by going to http://drive.google.com in your web browser.
You can also navigate to Google Drive from any Google page (such as Gmail or Google search) by selecting the grid icon near the top-right corner, then clicking Drive.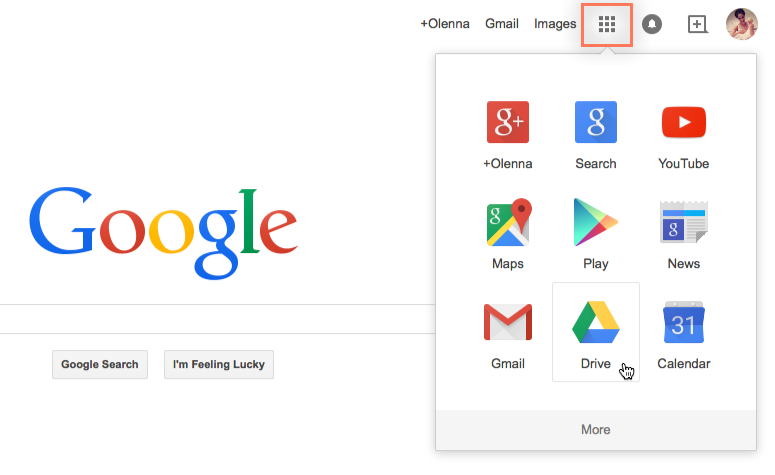 The Google Drive interface
Your Google Drive may be empty right now, but as you begin to upload and create files you'll need to know how to view, manage, and organize them in the interface.
Click the buttons in the interactive below to become familiar with the Google Drive interface.