In Google Sheets functions can be used for finding various values. Learn how to use functions in Google Sheets here.
Google Sheets function list
If you have experience using spreadsheets and want to use Google Sheets to make more advanced calculations, you can explore the Google Sheets function list. It is a handy reference for hundreds of financial, statistical, and data analysis functions.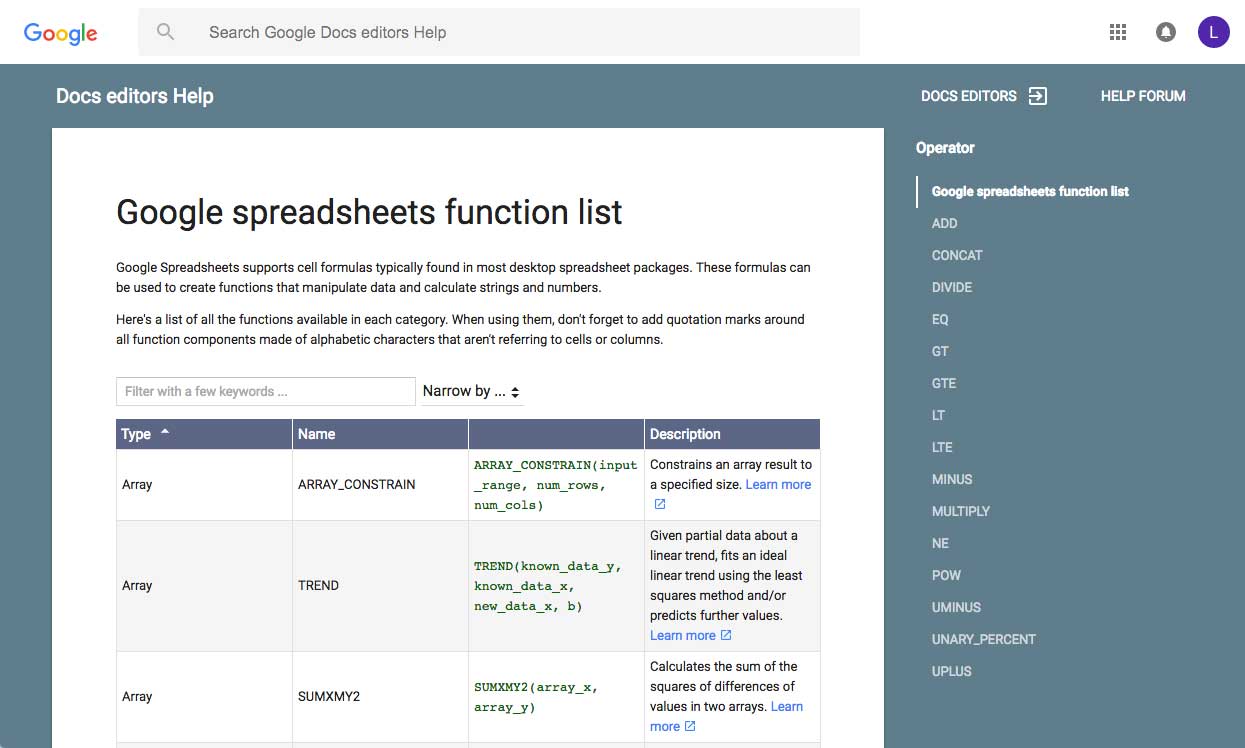 If you are familiar with functions found in Microsoft Excel's Function Library, you will find that the Google Sheets function list has many of the same functions.
To access the function list:
Click the Functions button and select More functions... from the drop-down menu. The Google sheets function list will appear in a new browser tab.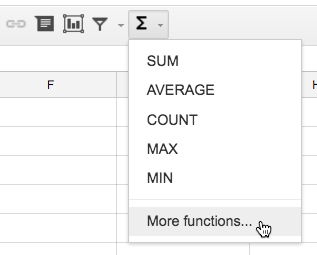 If you're comfortable with basic functions, you may want to try a more advanced one like VLOOKUP. You can check out our article on How to Use Excel's VLOOKUP Function for more information. Like most functions, VLOOKUP works the same way in Excel and Google Sheets.
Challenge!
Open our example file. Make sure you're signed in to Google, then click File > Make a copy.
Select the Challenge sheet.
Fix the formula in cell C10 so it finds the average number of units sold by all of the troops.
In cell C11, write a function that will find the total amount of units sold by all of the troops.
In cell C12, write a function that will find the largest number of units sold by a troop.
When you're finished, your spreadsheet should look something like this: