The Internet Explorer 8 web browser is among the world's most popular browsers. Learn how to browse the web with it here.
How to download
At times, you will want to download files or save images from the Web to your computer. The process of downloading a file varies from site to site, so it may require some trial and error. Sometimes when you click on a link, it downloads automatically, but other times it just opens within your browser.
A good practice for successful downloading is to right-click the link and select Save Target As. By doing this, you will be able to choose the folder where the file is saved.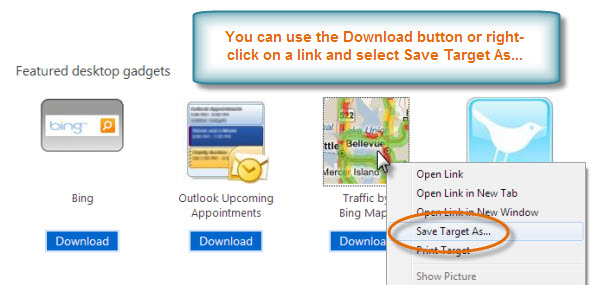 Downloading a file
To save images
Right-click the image, then select Save Picture As.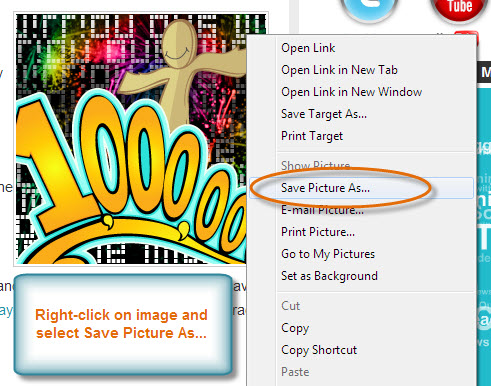 Saving a picture
For various reasons, many websites do not allow you to download content. For example, YouTube does not offer a way to download its videos.