Learn how to manage Internet Explorer 8 favorites and use Internet Explorer 8 add-ons in this free lesson.
Favorites Bar additions
Suggested Sites
Suggested Sites is a convenient addition to the Favorites Bar. If you want to see similar pages to the webpage you are viewing, click on the Suggested Sites button to get a list of similar sites.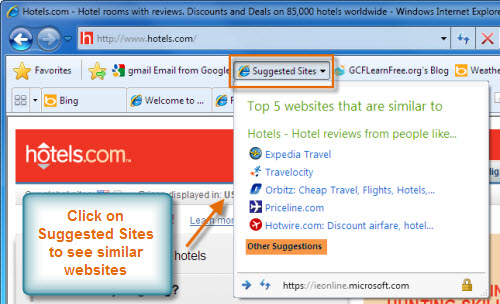 Suggested Sites
Add-ons Gallery
Add-ons include search providers, web slices, accelerators, and other tools you can add to Internet Explorer to enhance your browsing experience. When you click on the Get More Add-ons button, you'll see a quick view of add-ons, along with a link to access the Internet Explorer Add-ons Gallery.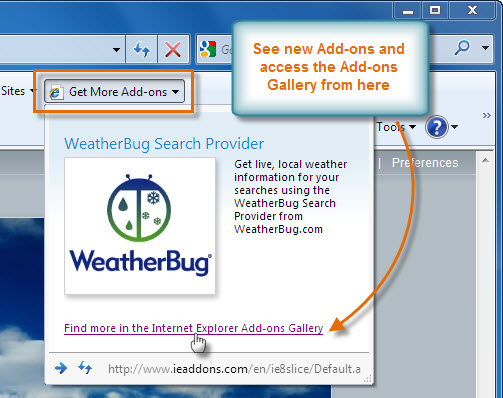 Add-ons Web Slice
You can search and browse the Add-ons Gallery by the categories listed in the left column. If you see an add-on you like, click Add to Internet Explorer and follow the directions.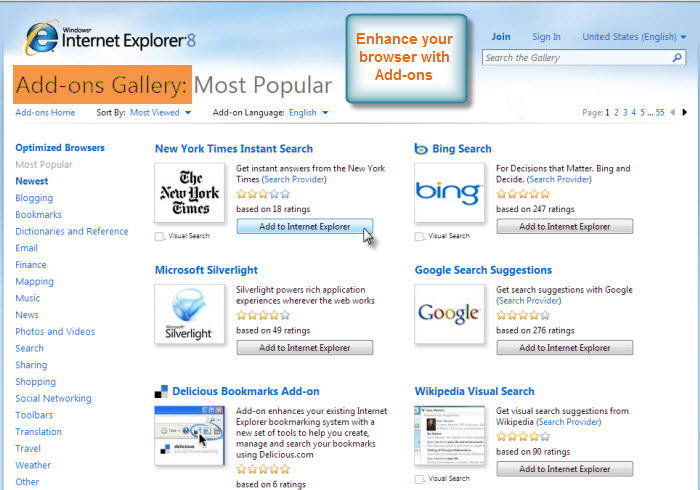 Add-ons Gallery