If you're new to Internet Explorer 8 getting started is simple. Just follow these steps to start using this popular web browser.
Customize your homepage
You may want to change Internet Explorer's default homepage to another page you like. Click Tools in the Menu bar, then select Internet Options.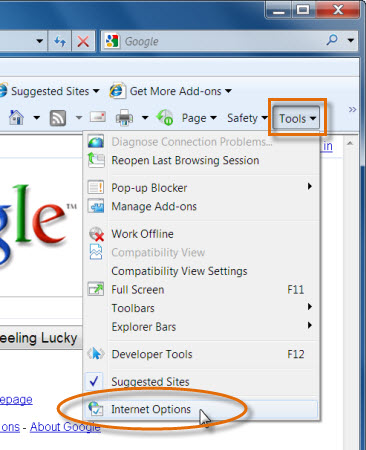 Access Internet Options
Under homepage, delete the default link and type the URL for the desired homepage, then click OK.
If there are certain pages you use every time you open your browser, like your email or calendar, you might consider making them all homepages. Each homepage will open in its own tab whenever you start Internet Explorer. Just enter the URL of each desired homepage on a new line in the homepage text box, then click OK.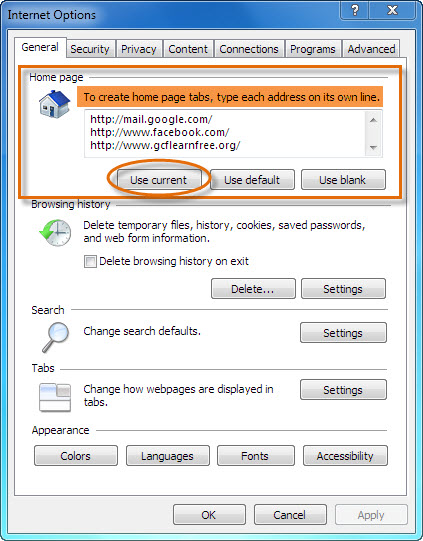 Set homepage or homepage Tabs