In this Internet Safety for Kids lesson, learn the Internet safety tips available to keep your kids safe online.
Creating an Internet safety contract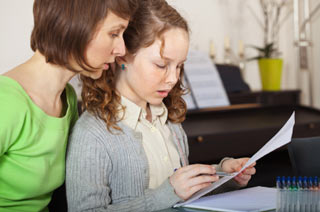 Reading an internet safety contract
Once you've established Internet guidelines, you may want to put them in writing. You can create an Internet safety contract your kids can sign, and then you can keep a copy of it near the computer.
There are also premade contracts you can download and print. One example is the Family Online Safety Contract, which you can download from the Family Online Safety Institute. In addition to a contract, it includes a contract for parents, which contains guidelines you may find helpful.