Wondering what interview questions to ask? Use these interview tips to help you prepare before an interview.
Prepare your own questions to ask
An interview is as much for you as it is for the hiring manager. It is your chance to find out more about the job, the company, the industry, and your potential boss. Your questions should show your genuine interest in or understanding of the company. Knowing which questions to ask and which to not ask can help you get more out of your interview—and can perhaps even get you the job!
Review our Questions to Ask sheet to learn more about what types of questions you should ask during an interview. To download and print a copy of your own, click the image below.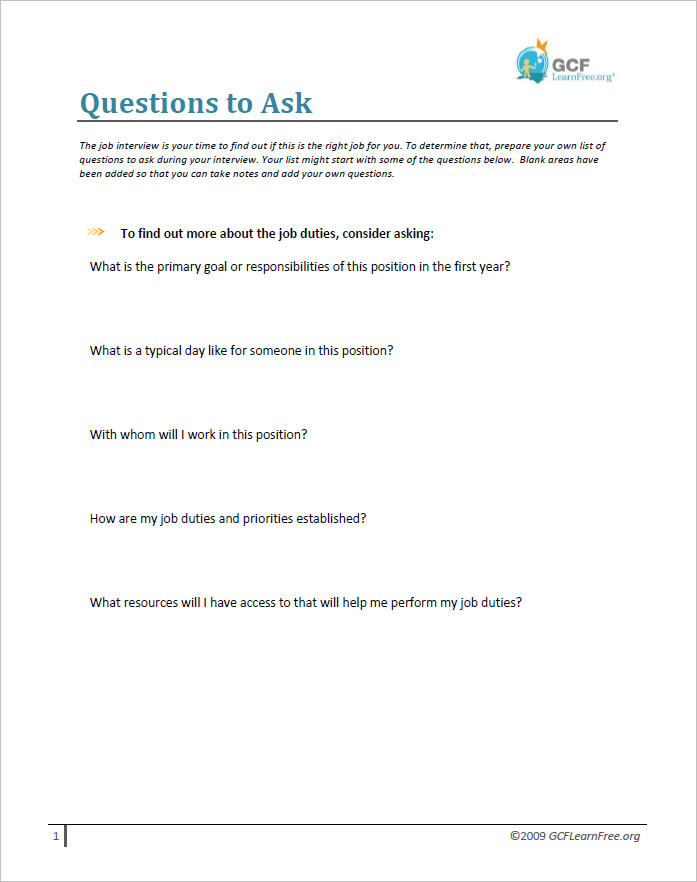 Page 1 of 3. Click to print full document.
If you don't ask any questions during your job interview, the hiring manager may believe you're not really interested in the job! On the other hand, asking certain questions might give the hiring manager the same impression. Avoid questions about salary or benefits until you've been offered the job.