Get tips and tricks for using the iPad keyboard in this free lesson.
More keyboard tips
The keyboard has many other features that aren't immediately obvious. We've listed some of the most helpful ones below.
Screen orientation: You can rotate the iPad to change the size of the keyboard. The keyboard will use about half of the screen in landscape mode and about a quarter of the screen in portrait mode.
Alternate characters: You can press and hold certain letters and symbols to add accents or alternate characters.

Undo button: Instead of deleting text manually, you can use the Undo button. Just tap the Number button, then select Undo.

Slide and type: If you only need to insert one number or special character, press and hold the Number button, then select the desired character without removing your finger from the screen.
Keyboard settings
If you want even more control over the keyboard, you can customize its settings. To do this, open Settings, then tap Keyboard.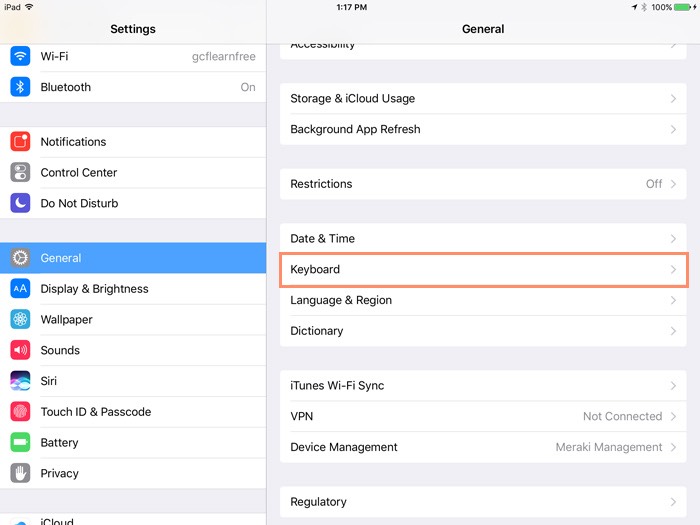 The keyboard settings will appear. From here, you can turn certain keyboard features (like Auto-Correction) on and off, add another keyboard language, create custom text shortcuts, and much more. Take some time to explore these settings to see if any will be helpful for you.