Get tips and tricks for downloading and using the iPhone apps available on your tablet in this free lesson.
Updating apps
Over time, many apps receive updates from the app's developer. Updates usually help an app run more smoothly and may even introduce new features.
By default, your iPhone will automatically download these updates. However, you can turn this feature off if you would prefer to manually update your apps. If automatic updates are turned off, a notification badge will appear on the App Store icon whenever an update is available for any of your installed apps.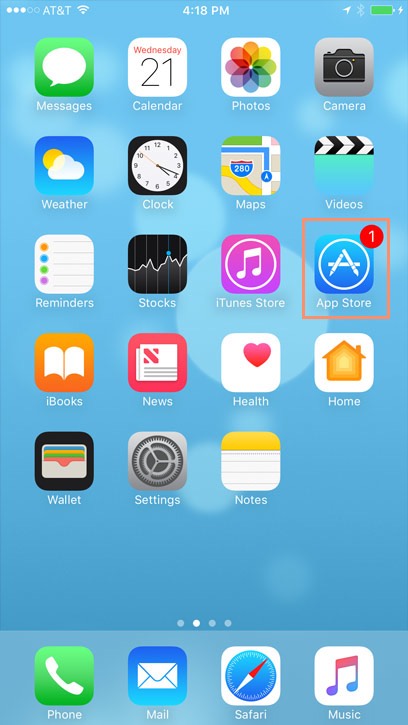 To change your automatic update settings:
Open Settings from the Home screen, then tap iTunes & App Store.

Tap the Updates control to turn automatic updates on or off.
To update an app manually:
If you've turned automatic updates off, you'll need to update each app manually.

Open the App Store, then tap Updates in the bottom-right.
A list of available updates will appear. To update an app, tap Update. You can also tap Update All to install all available updates.