Learn how to complete a job application in this free lesson so you'll be ready when the time comes to apply for jobs.
Equal Employment Opportunity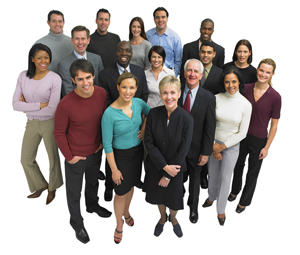 When filling out job applications, you may notice that a company is an Equal Employment Opportunity/Affirmative Action (EEO/AA) employer. What does this mean?
As a result of the civil rights movement, organizations and institutions with affirmative action policies promote diversity by recruiting minorities and women, as well as giving them special consideration in hiring, contracting, and admissions decisions.
Equal Employment Opportunity laws are designed to prevent the opposite from happening. They prohibit discrimination or mistreatment based on race, color, religion, sex (including pregnancy), national origin, age (40 and older), disability, and genetic information.
If you're faced with questions about race, religion, or something similar on a job application, it's up to you how you choose to respond. Employers are prohibited from using this information to make unfair hiring decisions, but they sometimes ask for their records.
To learn more about affirmative action and Equal Employment Opportunity laws (including how to file a claim if you feel you've been discriminated against), visit the sites below.