Before filling out a job application personal information should be gathered. Learn what you need to prepare for in this free lesson.
What information do you need?
Every job application is different, but they all have one thing in common: You'll need to gather a range of personal information in order to complete the application successfully. This includes facts about your work history and education, as well as your current contact information.
Contact information
In order to hire you, potential employers need to be able to contact you! That's why it's important to come prepared with your most recent contact information. Make sure you have all of the details below before filling out an application.
Name (first, middle, and last)
Address (street address, city, state, and zip code)
Phone number, including area code (home, work, and cell if you have one)
Email address (if you don't have one, visit our Email 101 tutorial for more information)
Driver's license number, including state and expiration
Social Security number, also known as SSN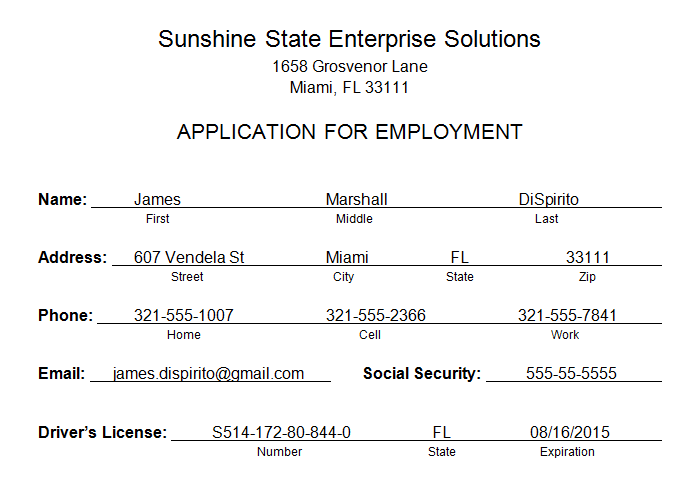 Your driver's license number and SSN are sensitive pieces of information. They should not be included on applications that are not stored on a secure website or kept safe by human resources.