Wondering how to find a job online? Use these tips for finding a job online so you can search effectively.
Additional job search sites
While job search engines are one of the easiest ways to find a variety of job postings, you may also want take advantage of more specific websites, depending on your needs.
Posting your resume online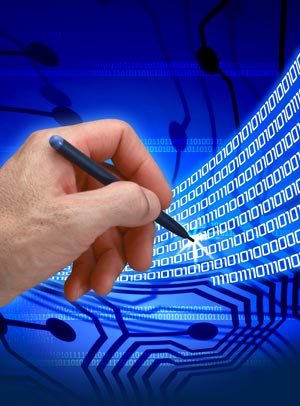 Some sites allow you to post your resume online. When employers need to fill a job opening, they can search through online resumes to find a candidate that fits their needs. This can increase your chances of finding a job because employers will have the ability to search for you. Some sites will also use the information in your resume to automatically send you relevant job postings.
There are some potential downsides to posting your resume online. For example, you risk exposing yourself to unwanted contact, spam, and privacy concerns. Check out our lesson on Preparing Your Resume for the Internet to learn more about posting your resume safely.
If you are job hunting and currently employed, you may want to avoid posting your resume. If your employer finds your resume, it could possibly lead to termination. Be sure to weigh the pros and cons before deciding to post your resume online.