Read this free lesson to learn more about finding a job with social media.
Other social media sites
Social media is much more than just Twitter and Facebook. Learn more below about how you might use other social media platforms to connect with employers. If you find that you like using several different platforms, you may want to use an app like TweetDeck or HootSuite to manage your time. These apps allow you to schedule posts across multiple social networks, which can save you time and effort.
Meetup
Meetup is an increasingly popular social networking website that connects people with similar interests and helps them organize local meetings offline. While Meetup was originally created for personal networking, more people are beginning to use to the site for professional networking.
Try joining a group in your area to meet other professionals working in your field. You can also visit Meetup's Job Seekers page, which finds Meetup groups that focus exclusively on connecting employers and job seekers.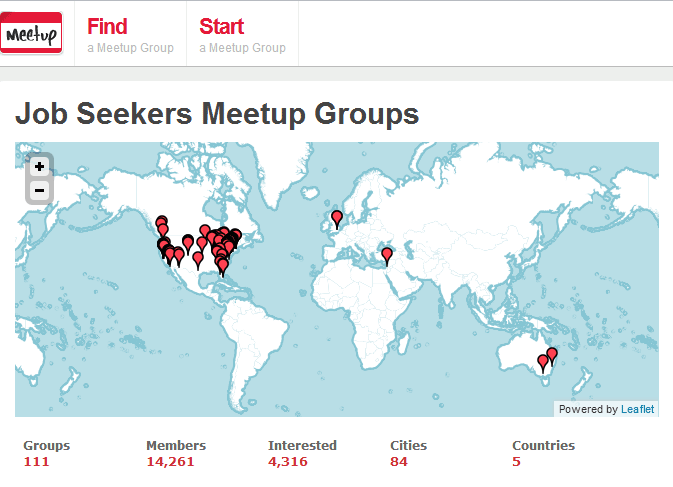 The Meetup Job Seekers page
YouTube and video sharing
Video sharing sites like YouTube and Vimeo allow you to connect with potential employers like never before. You can upload a video resume, which is a short, personal introduction that gives you an opportunity to showcase your skills, talents, and personality for an employer. You might even consider creating your own YouTube Channel to share your portfolio.
Visit Mashable's Top 5 Tips for Creating Impressive Video Resumes, or check our YouTube tutorial to get started.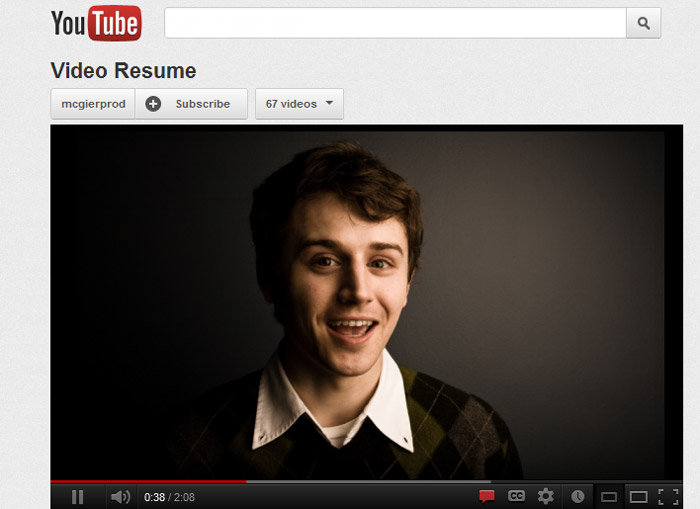 A video resume on YouTube
Blogs
Another great way to connect with potential employers is to create your own blog. You'll be able to share your opinions, start discussions with other people in your field, demonstrate your knowledge, and establish yourself as an expert. Visit a blog service like Blogger or WordPress, and check out our Blog Basics tutorial to get started.
A blog created with WordPress
Pinterest
While Pinterest might not have a reputation for professional networking, more people are using the site to connect with potential employers and share their personal portfolio with Pinterest's growing audience. Some have also used Pinterest to develop a brand identity by pinning items that are related to their businesses. For example, a hobby store might create a pinboard of interesting craft projects.
Try following pins from some of your favorite companies or creating a pinboard of your own projects. You might also check out Can Pinterest Help Your Job Search? from Mashable to learn more about using Pinterest for job hunting.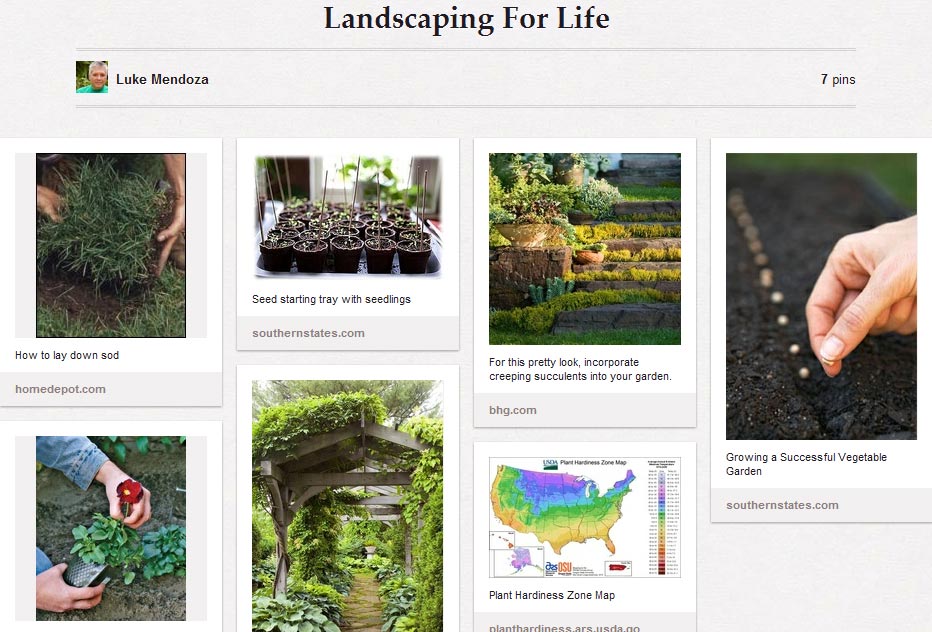 Creating a brand identity on Pinterest
Google+
Although Google+ remains less popular than other social networks, it does have one distinct advantage for job seekers: Google+ makes it easy to choose who you share with, whether you're posting an update or uploading a photo. By grouping your contacts into different circles—such as friends, family, acquaintances, or professional connections—you'll be able to keep your personal and professional networks separate.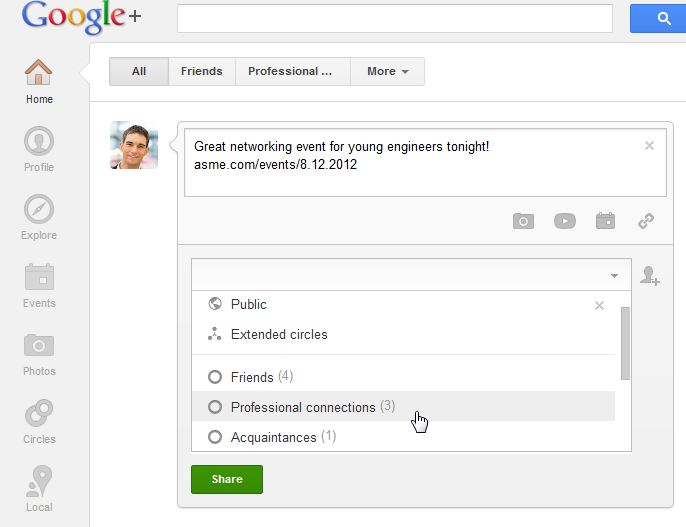 Sharing with specific circles on Google+