If you're wondering how to job search or it's been a while since you had to look for a job, this free lesson can help.
Strategies for success
Once you've started looking for a job, there are different strategies that can make your search more effective. Review the techniques below to learn more about getting the most out of your job search.
Staying motivated
Searching for job can be a difficult and lengthy process. Even after you've adopted the right mindset and started using a variety of job search strategies, it can be difficult to stay motivated if your search isn't going as well as you had hoped.
Try your best to stay positive and set goals for your job-hunting activities. Goals can help you measure your progress and add structure to your job search. You might also consider creating a support network of friends and family members who are also looking for new opportunities. You'll be able to share your experiences and help encourage one another to keep searching.
Watch this video from Monster UK to learn more about staying motivated when conducting a job search.
Following up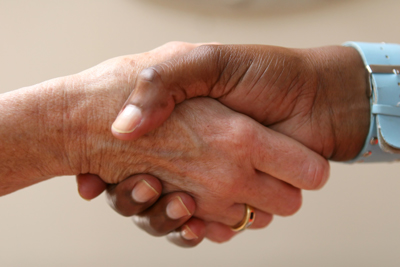 Another common quality among successful job seekers is a willingness to follow up. Just making a connection or submitting your resume is simply not enough to help you stand out among other possible candidates. Following up will give you the opportunity to show your interest, assert your qualifications, and establish a positive relationship with the person who may ultimately hire you.
While it's important not to be overly aggressive in pursuing opportunities, following up in a timely, professional, and courteous manner will simply underscore your interest in the position, making a positive impression on your potential employer.
Staying organized
After you've started your job search, you'll understand how important it will be to develop a way to keep everything organized. Imagine how embarrassing it might be to receive a call from a hiring manager and not remember who he is or how you met. You might consider creating a job search log, where you can document your job search, make a list of potential connections, and keep track of the jobs you have applied for.
Check out some of the different resources below that can help you stay organized during your job search:
Download our Job Search Log ( .xls or Google Spreadsheet ). With this simple template, you'll be able to create a simple job search log, keep track of interview dates, and build a list of contacts.
JibberJobber: This free online tool allows you to keep a detailed job search log and access it from anywhere. You'll be able to search for jobs, save information about different contacts, and stay motivated as you continue your job hunt.
StartWire: It can become rather discouraging not to hear back from an employer, especially after all the time spent submitting a job application. StartWire gives you the ability to track the status of your job application with thousands of different companies and even suggests other jobs based on your experience.