Setting Goals
Setting goals is important in any career. Use these goal setting tips to ensure you stay on the right track.
Visualizing your professional future
Take some time to visualize your professional future. Write these ideas down on a sheet of paper, not dismissing any ideas at this point. For now, they don't need to be in any particular order.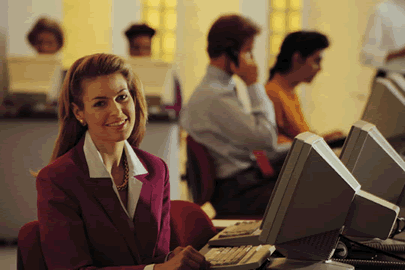 Need help?
If you haven't already, perform a self-assessment. The process of self-assessment helps you evaluate your values, personality, skills, and interests. For self-assessment information and tools, check out our Career Planning tutorial.
Look at some old magazines. Cut out pictures that symbolize your future dreams and ideas. Get a piece of poster board and write "My Future" in the center. Glue the pictures to the poster board, and post your creation where it will inspire you on a daily basis.