Are you new to OS X Lion? If so, learn about exploring the operating system in this free lesson.
The Mac App Store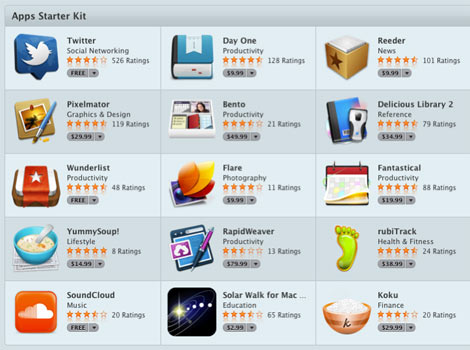 The Mac App Store
Whenever you want to perform a specific task with a computer, you'll use an application (also known as an app). There are many different types of apps, including web browsers, games, and word processors. OS X Lion comes pre-installed with many different apps, such as Safari, iPhoto, Mail, iMovie, and FaceTime.
However, to get the most out of your Mac you'll probably want to download some additional apps from the Mac App Store. The Mac App Store was introduced in Snow Leopard, and it allows you to choose from thousands of free or paid apps for your Mac.
You can get to the App Store from the Dock or from Launchpad.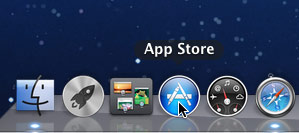 Opening the App Store from the Dock
Some of the apps available in the App Store include: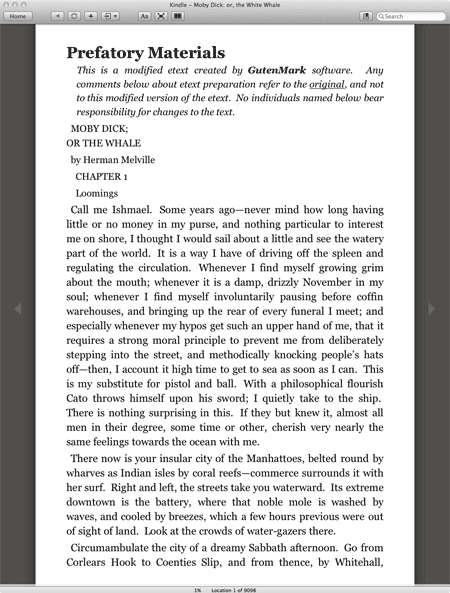 The Kindle app
Evernote (free): Evernote lets you type notes, clip webpages, take photos, and organize all of them from your computer or mobile device.
Twitter (free): If you use Twitter, you can download the official app, which allows you to tweet, get instant updates from your friends, and see what's trending.
Kindle (free): The Kindle app allows you to read e-books on your computer. If you have a Kindle e-reader, it can automatically sync with the Kindle app to keep track of your last page read, bookmarks, and other information.
Pages (paid): Pages is a word processor similar to Microsoft Word that is part of the iWork office suite. The other iWork apps (Keynote and Numbers) are also available in the App Store.
Angry Birds (paid): This is a popular game that was originally created for the iPhone and iPod Touch. It is now available for many different platforms, including OS X and Windows.