Learn all about OS X Mavericks features and how best to use them in this free lesson.
Upgrading from an earlier version of OS X?
If you're upgrading from Snow Leopard or an earlier version of OS X, you should be aware of some features that were introduced in Lion, such as Mission Control and Launchpad. Mission Control allows you to view all of the documents and applications that are open, and it also allows you to switch between different virtual desktops. Launchpad makes it easy to launch and manage your applications.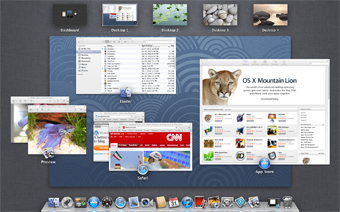 Mission Control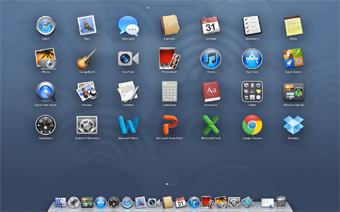 Launchpad
One of the most notable new features in Mountain Lion was the Notification Center. It keeps track of all of the alerts you receive for upcoming calendar appointments, tweets, news feeds, and other application events.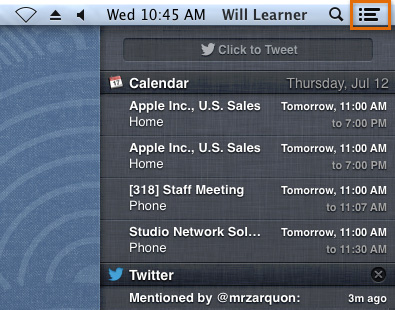 Notification Center
Later in this tutorial, we'll go into more detail about how to use Mission Control, Launchpad, and the Notification Center.