When using OS X Mountain Lion camera settings can be changed. Also when using OS X Mountain Lion photos can be taken, edited, and sent.
Camera

The Camera app is your resource for taking photos with your mobile device, as well as HD videos that have high-quality picture and sound. It's designed to work closely with the Photos app, which lets you view, organize, and edit the media you've captured.
If you have one of the newer models, you can even take advantage of your device's front and back camera to photograph what's in front of you or take a self portrait instead. The interface is similar across devices, so you should be able to learn your way around the app fairly quickly.
Click the arrows to view Camera on each device.
Camera is not available for the Mac. However, you can still take photos with your computer (front-facing only) using an app called Photo Booth. We'll take a closer look at Photo Booth on the last page of this lesson.
Have more than one Apple device?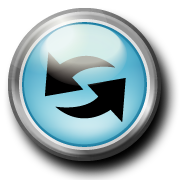 Your device's camera is more of a utility than an app, so syncing doesn't really apply here. You can sync your photos and videos, however, using a feature called iCloud Photo Sharing. We'll take a closer look at this option when we discuss the Photos app on page 4.