When using OS X Mountain Lion camera settings can be changed. Also when using OS X Mountain Lion photos can be taken, edited, and sent.
Photos

What happens when you take a photo or video on your device? It goes straight to the Photos app. Photos is where you'll be able to view and manage of all your media—including miscellaneous photos and videos you've saved to your device (from an email, text message, or anywhere on the Web).
You can use Photos to create slideshows, organize your photos and videos into albums, and share media in a variety of ways. You can even sync the app across devices using a feature called iCloud Photo Sharing so you can access your photos anytime. Check out Apple's overview of iCloud Photo Sharing to learn more about how it works.
Click the arrows to view Photos on each device.
Photos is not available for the Mac. However, you can still manage your photos and access iCloud Photo Sharing using an app called iPhoto. We'll take a closer look at iPhoto on the last page of this lesson.
Have more than one Apple device?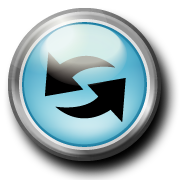 Use iCloud to sync your photos via iCloud Photo Sharing. To find out if you already have it enabled, visit your device's iCloud settings. Remember, you have to configure each device separately.