When using OS X Mountain Lion camera settings can be changed. Also when using OS X Mountain Lion photos can be taken, edited, and sent.
More camera and photo apps
Photo Booth
You can use Photo Booth to take fun snapshots of you and your friends. Just like the Camera app, it uses your device's built-in camera to capture photos. The difference is that it comes with a range of special effects for you to choose from. For example, you can apply a stretch, X-ray, or thermal camera effect. You can also use the app to take regular portraits without applying any effects.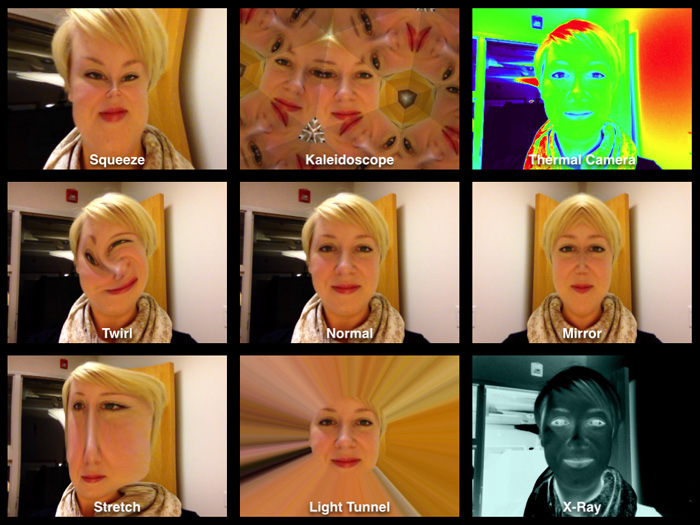 The Photo Booth App
Photo Booth is available for the iPad and Mac only.
iPhoto
iPhoto is the Mac equivalent of the Photos app. Not only can it be used to manage the photos on your computer, but it also gives you access to iCloud Photo Sharing, where you can view and edit photos you've taken on other devices.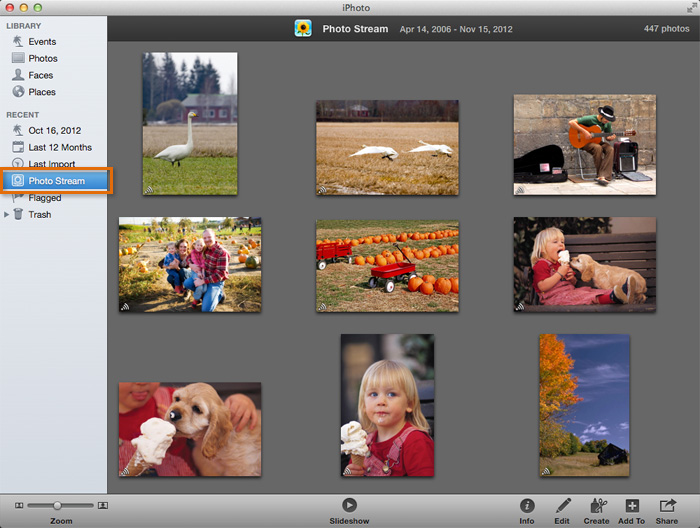 Accessing your Photo Stream
iPhoto also comes with several other features Photos doesn't have, including Facebook integration and advanced editing. You can even use the app to create cards, books, and other printed materials from your photos. Just pick a template, and iPhoto will walk you through the process. When you're done, you can order the final product from its printing press.
Creating a calendar in iPhoto
iPhoto comes built into the Mac. A mobile version can be purchased for the iPad, iPhone, and iPod Touch.
In the App Store

Other mobile apps from third-party developers (apps that are supported by Apple but not developed by Apple) can be downloaded in the App Store. There, you'll find a variety of tools that can help you take, edit, and share photos. These include:
Remember, the App Store is filled with thousands of choices. If you have something particular in mind (maybe an app for your favorite service), just search for it. There's a good chance you'll find what you're looking for.