When working in OS X Mountain Lion communication apps are available. Learn how to communicate using contacts, mail, messages, and more.
Getting to know Contacts
As you already know, the Contacts app is different on each device, but there are many similarities when it comes to basic tools and features. Use the interactive below to learn how to perform several common tasks in the iPad version.
Add New
Tap + to create a new contact. You can add all kinds of information, including the person's name, phone number, and email address—even a customized ringtone.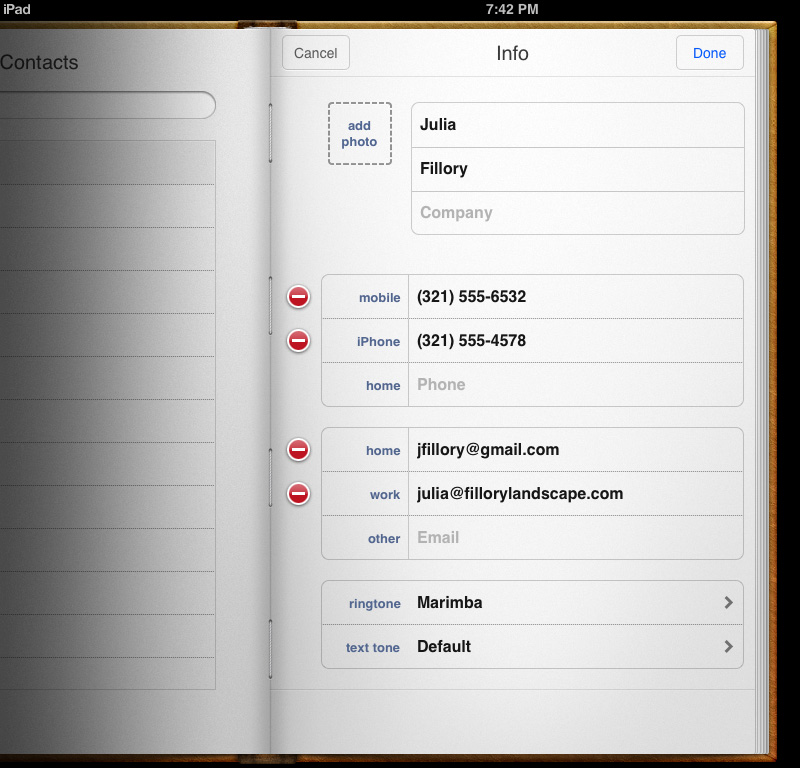 Send Message
Tap Send Message to interact with the contact—either by phone, email, or the Messages app, depending on your device.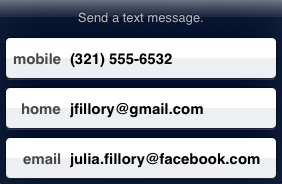 Add to Favorites
Tap Add to Favorites to add the person's contact information to your "favorites."
This will make it easier to find and communicate with them in certain apps (for example, FaceTime, or the calling area on the iPhone).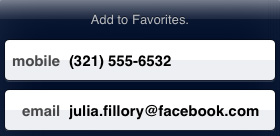 Share Contact
Tap Share Contact to forward the contact's information via email or text message.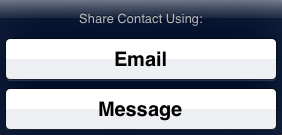 FaceTime
Tap FaceTime to start a video chat, then choose the phone number or email you want to use.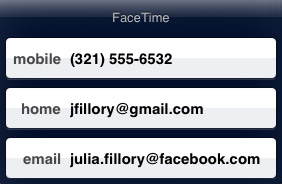 Contact Card
The contact card is where you'll be able to view and edit each contact's information.
If the card contains a lot of information, you may need to scroll up and down to view it (and access the communication options at the bottom).
Contacts
To view one of your contacts, tap their name. Their contact card will open on the right, where you can perform several different tasks.
Search
Use the search feature to search for contacts by first or last name.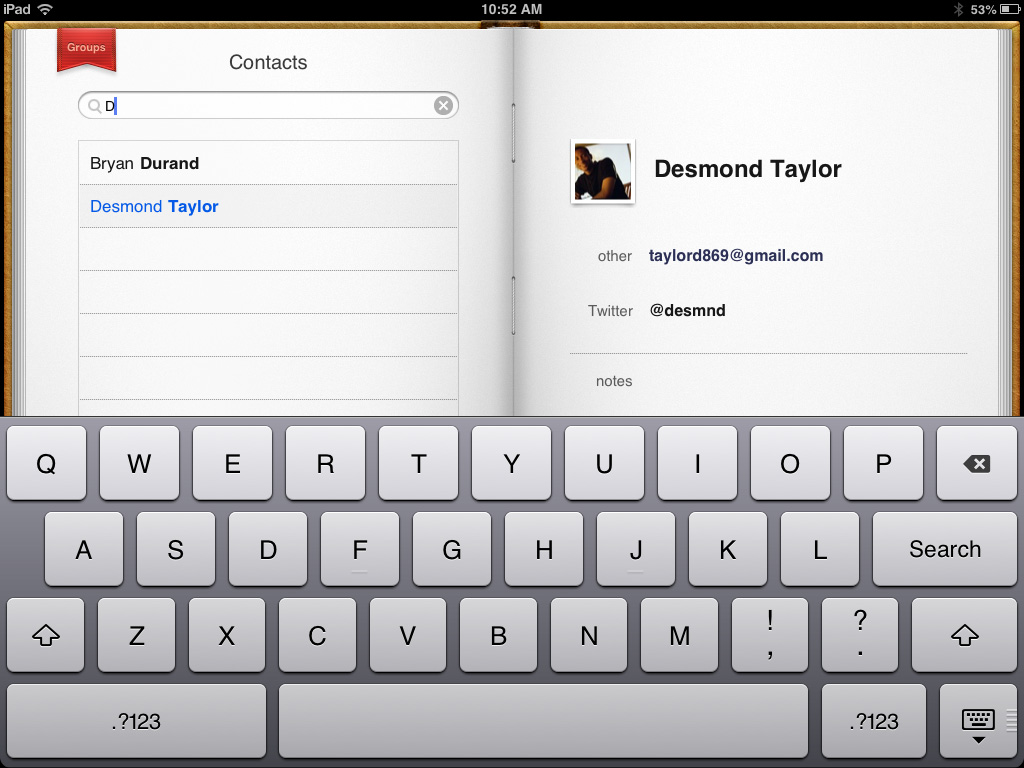 Jump to Letter
Tap a letter to quickly jump to a new location in your contacts list.
Edit
Tap Edit to edit the contact's information. This is also where you can delete the contact if you want to remove them from your list.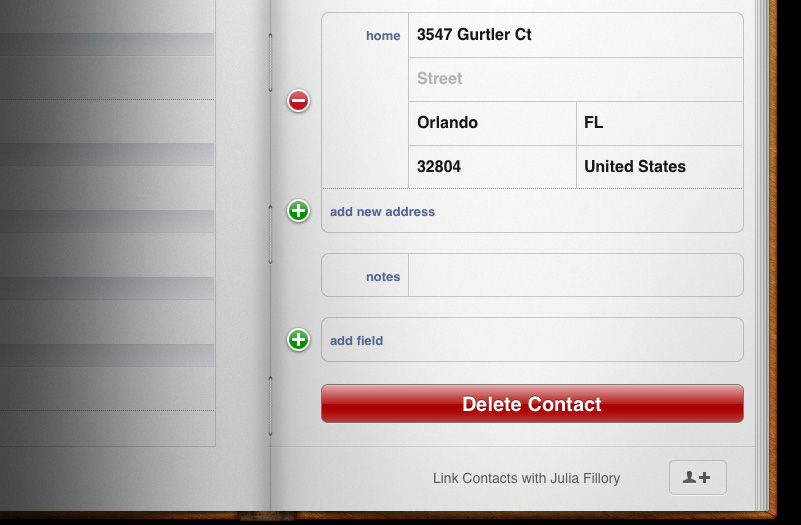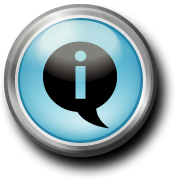 Insider tips
Once you know your way around the app, consider these tips for getting the most out of Contacts.
Using Contacts in other apps
To select a contact when using another app, tap the

button. Then select the person's name from the list. Alternatively, you can start typing any information from that person's contact card (for example, name, email address, or phone number), and your device will pull up that contact automatically.
This technique works in Mail, Messages, and any other app that allows you to use your Contacts list.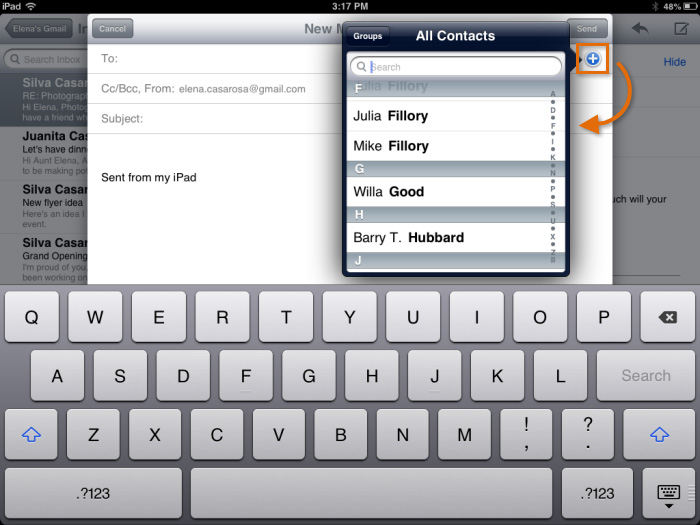 Selecting a contact
Adding to Contacts
To add someone to Contacts from inside another app, simply tap that person's name or contact information. You'll be able to add the person as a new contact or add his or her information to an existing contact. The latter is useful if the person has more than one email address or phone number.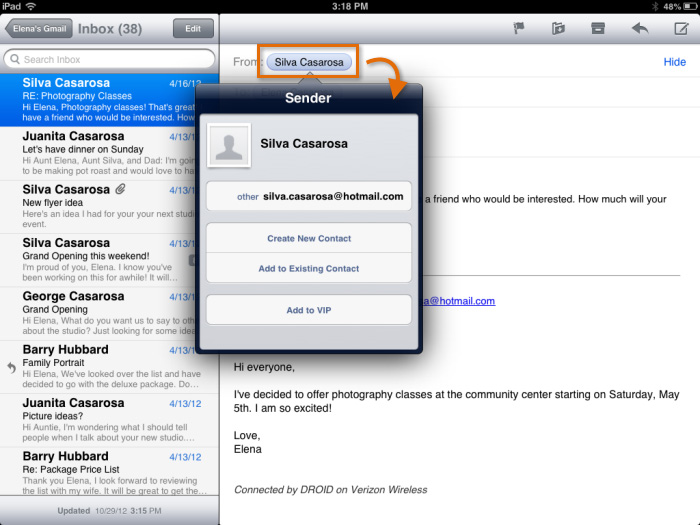 Adding to contacts
Contacts for Mac
Need to add several new contacts at once? It might be easier to do it on your computer if you have a Mac. Many people prefer their Macs for tasks that require a lot of typing simply because there's access to a full-sized keyboard.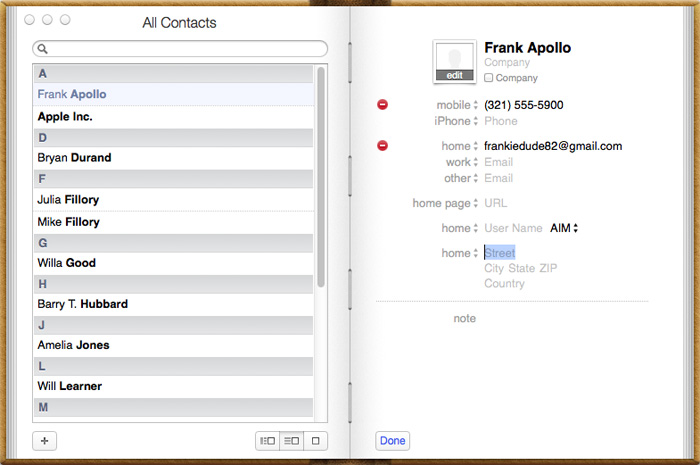 Contacts for Mac