When working in OS X Mountain Lion communication apps are available. Learn how to communicate using contacts, mail, messages, and more.
Mail

Mail is probably one of the first apps you'll want to set up on your device. You can use it to catch up on email, reply to messages, and manage your inbox—all the things you're used to doing with your email account, except the app makes it much more convenient.
Mail is compatible with Gmail, Hotmail, and most other popular services. You can even add more than one account to the app, like your personal email or work email. This way, you can check all of your email in one convenient place.
Click the arrows to view Mail on each device.
Have more than one Apple device?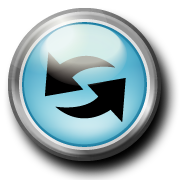 Most people will sync their email simply by signing in to the same account on each device. This solution isn't as high-tech as syncing with iCloud, but it works exactly the same way. You can sync Mail with iCloud only if you have an @icloud.com email address.
To set up Mail:
Setting up Mail is easy; however, your experience will vary depending on the type of email account you have and the device you're currently using. In the example below, we'll show you how to set up the app on an iPad.
Open the Mail app.




Opening the Mail app

Tap your email service to continue. If you don't see yours, tap Other.

Selecting your email service

Follow the instructions to enter your account information. The steps will be slightly different for each email service because each one is unique.

Entering your account information

Optional: Do you have your own contacts, calendar, or reminders tied to your email account? You can sync that information too, and it'll be added to the appropriate app on your device. Your options will vary depending on the type of email account you have. Use the controls next to each item to choose ON or OFF. Then tap Save to continue.

Syncing other services

Your email will be synced with your device.

The Mail app