When working in OS X Mountain Lion everyday tasks are made simpler by following the instructions provided in this free lesson.
More apps for everyday tasks
Notes

Notes is a great app for taking quick notes or jotting down something you want to remember later. All you have to do is open the app and type whatever you want. If you have more than one Apple device, you can also sync the app via iCloud. This will give you access to all of your notes anytime, no matter which device you're using.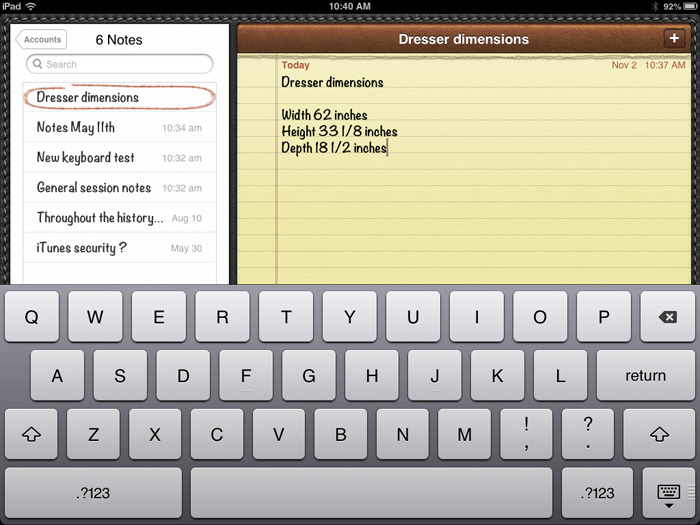 The Notes app
Maps

Feeling lost? Maps can help you find your way with simple turn-by-turn directions and live traffic updates. You can also search for local restaurants and businesses, view buildings in 3D mode, and explore entire countries, all without ever leaving home.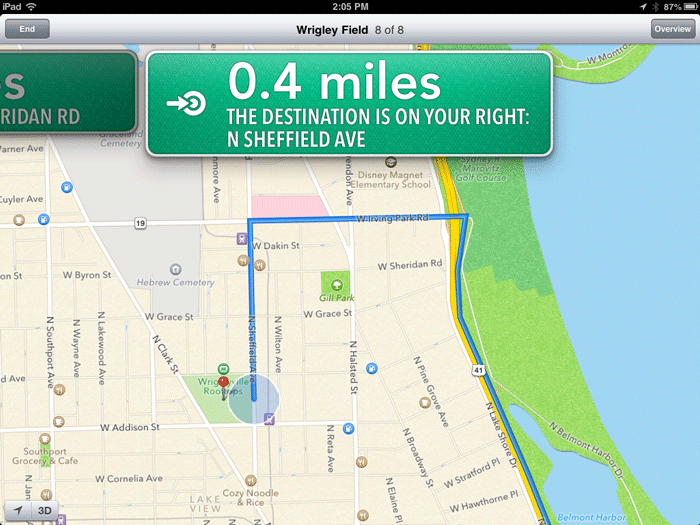 The Maps app
Maps is available for the iPad, iPhone, and iPod Touch only.
Passbook

Passbook can be used to store items you'd normally have to carry with you. This includes boarding passes, concert tickets, gift cards, and other items that have barcodes. The app will actually make barcodes scannable so you don't have to carry a hard copy—you can ask the ticketing agent or sales associate to scan your device instead.
To use Passbook, you'll need to download special apps from the App Store. For example, if you have an American Airlines boarding pass you'll need to download the American Airlines app for Passbook. Don't worry—the app will guide you through the process.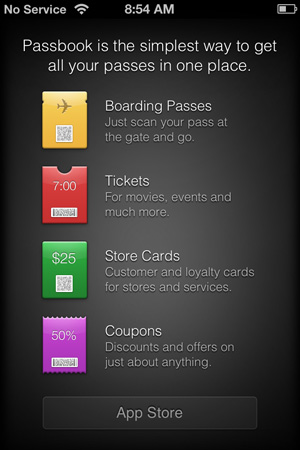 The Passbook app
Passbook is available for the iPhone and iPod Touch only.
Weather

Use the Weather app to check the weather in your city. Alternatively, it can be set to your current location instead (this can be useful if you travel frequently). You can even add more than one city so you can keep track of the weather in different parts of the world.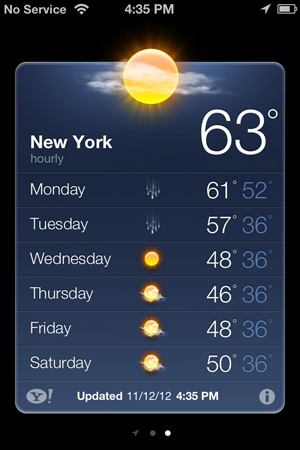 The Weather app
Weather is available for the iPhone and iPod Touch only.
Clock
Much like the Weather app, Clock can be customized to show you the time in different parts of the world. It also comes with other useful features, including an alarm, stopwatch, and timer. If you have Siri on your device, try asking Siri to set an alarm or a timer for you instead of opening the app.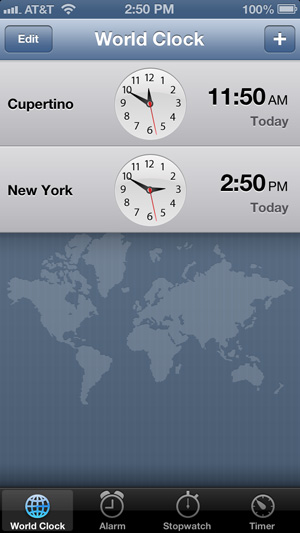 The Clock app
Clock is available for the iPad, iPhone, and iPod Touch only.
Other useful tools

There are several other tools you may encounter on your device. They're less robust than the apps above, but they can be just as useful when it comes to simple everyday tasks.
Stocks for keeping up with the stock exchange
Voice Memos for recording audio notes
Compass for directional navigation
Calculator for calculating math problems
In the App Store

Other mobile apps can be downloaded in the App Store, including apps from third-party developers. There, you'll find a variety of tools that can help you with the things you do every day. These include:
Remember, the App Store is filled with thousands of choices. If you have something particular in mind (maybe an app for your favorite service), just search for it. There's a good chance you'll find what you're looking for.