If you're using OS X Mountain Lion iTunes is available for syncing. Learn about that and other OS X Mountain Lion entertainment features here.
Getting to know iTunes
As you already know, the iTunes app is different on each device—but there are many similarities when it comes to basic tools and features. Use the interactive below to learn how to perform several common tasks in the Mac version.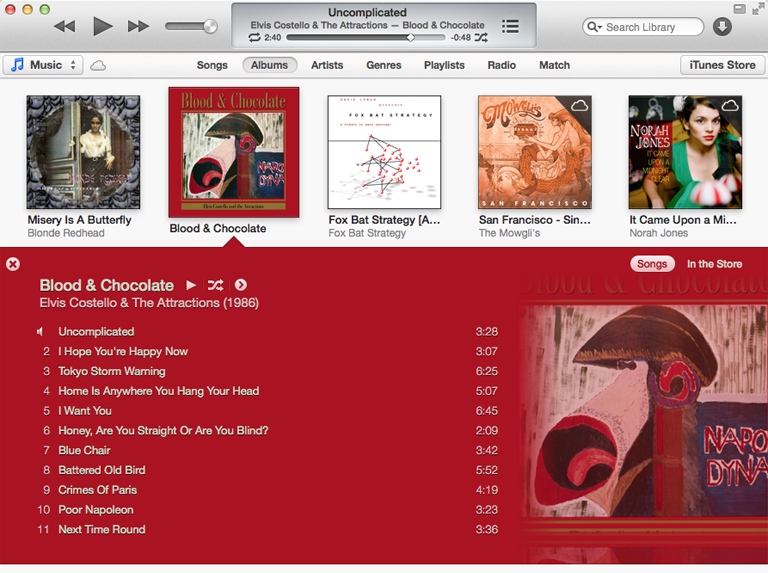 Library
Use the drop-down menu to view different parts of your library. Your library contains all the music, movies, TV shows, and more that you've imported or purchased from iTunes.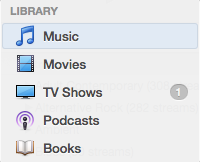 Playback Controls
You can control your music using the play button and the back and forward buttons. You can also use the slider to adjust the volume.
Current Song/Download
This area displays information about the current song, as well as any media that you're downloading.
Search
You can use the search feature to find media in your library. If you're viewing the iTunes Store, you can use this box to search for items in the store instead.
Album Info
Here, you can click the play button next to the album title to play the entire album. Or you can double-click a song to play from there instead.
View Album
To view an album, click the one you want. The track list, album art, and other information will appear below.
iTunes Store
Click here to navigate to the iTunes Store. Anything you purchase from the iTunes Store will be added to your library automatically.
View Modes
Use these options to change the way your media is displayed. The options will vary depending on the the library you're currently viewing. For example, if you're viewing TV Shows, the options will include Unwatched and Genres instead.

To watch or listen to iTunes content on your mobile device, you'll use the Music or Videos app instead.
Using the iTunes Store
With the iTunes Store, you can buy music, movies, TV shows, mobile apps, and e-books, and they will be downloaded to your computer automatically. In addition to buying things, you can download free college lecture videos from iTunes U, and you can subscribe to free audio or video podcasts. To learn your way around, use the interactive below.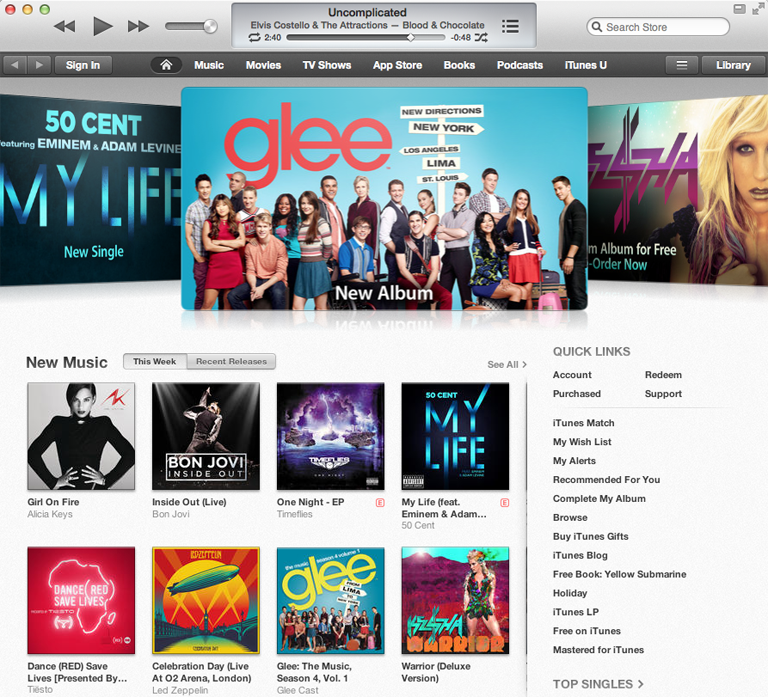 Controls
Use the playback controls to control your music while you browse the iTunes Store.
iTunes U
View content from iTunes U, where you can watch free lecture videos from various colleges, universities, and businesses.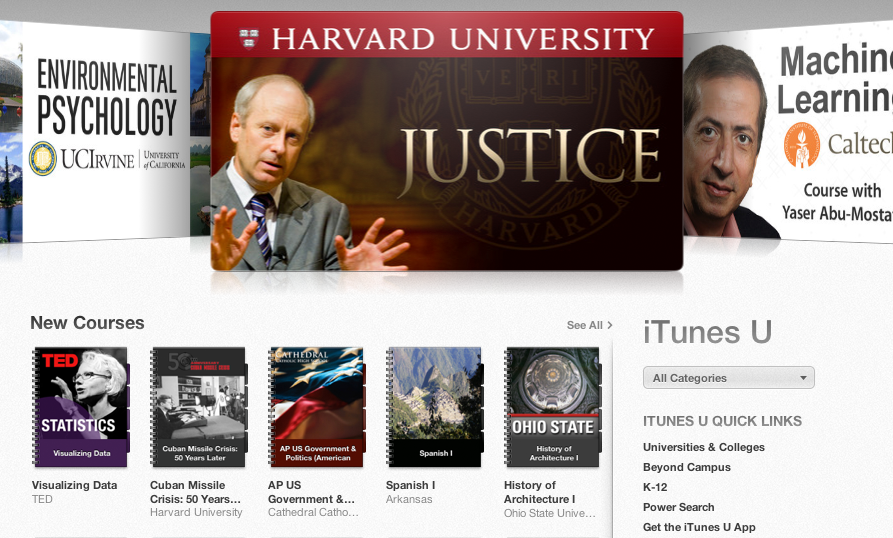 Podcasts
View audio and video podcasts that you can download for free. You can subscribe to your favorites, or listen to podcasts one episode at a time.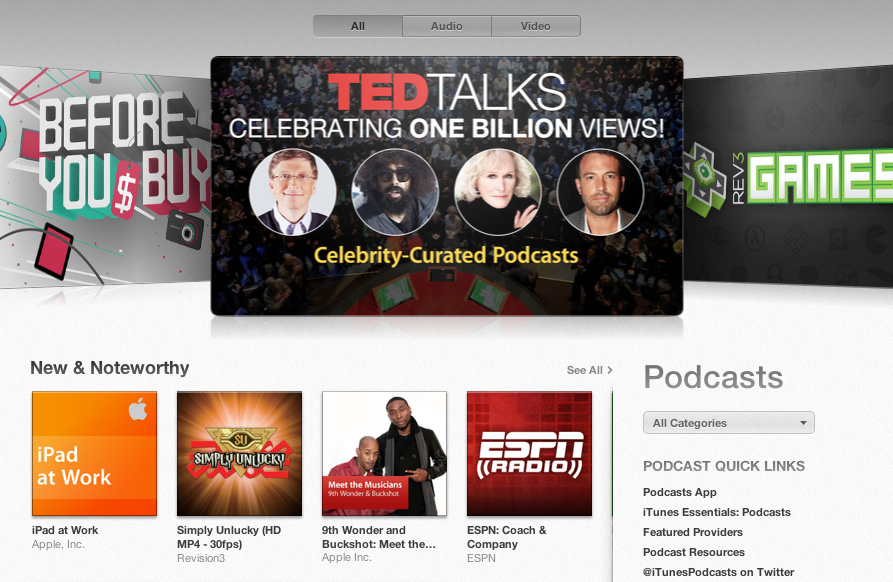 Books
Shop for e-books for your iPad, iPhone, or iPod Touch. As with the App Store, any downloads or purchases you make here will be available instantly on your device (as long as you have iCloud enabled).
Unfortunately, you can't read e-books on your Mac or PC.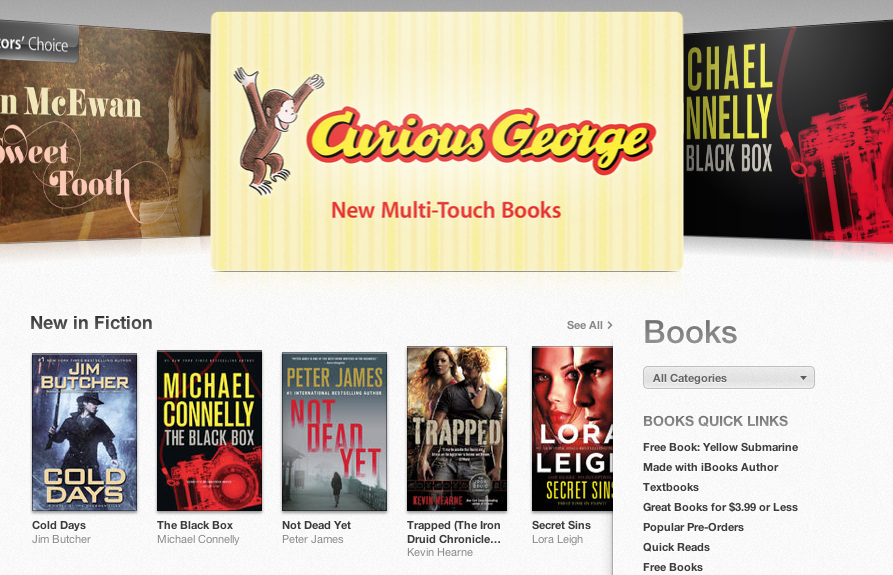 App Store
Here, you can shop for apps for your iPad, iPhone, or iPod Touch. Thanks to iCloud, any downloads or purchases you make here will be available instantly on your device.
To download apps for your Mac, visit the App Store application instead.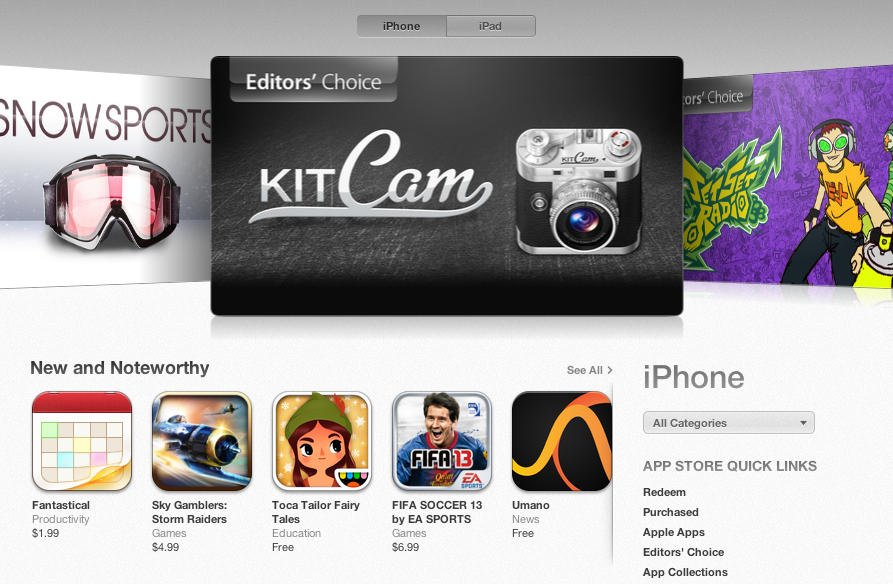 TV Shows
View TV shows that are available for download, including current shows and older shows. iTunes has a wide range of programs to choose from.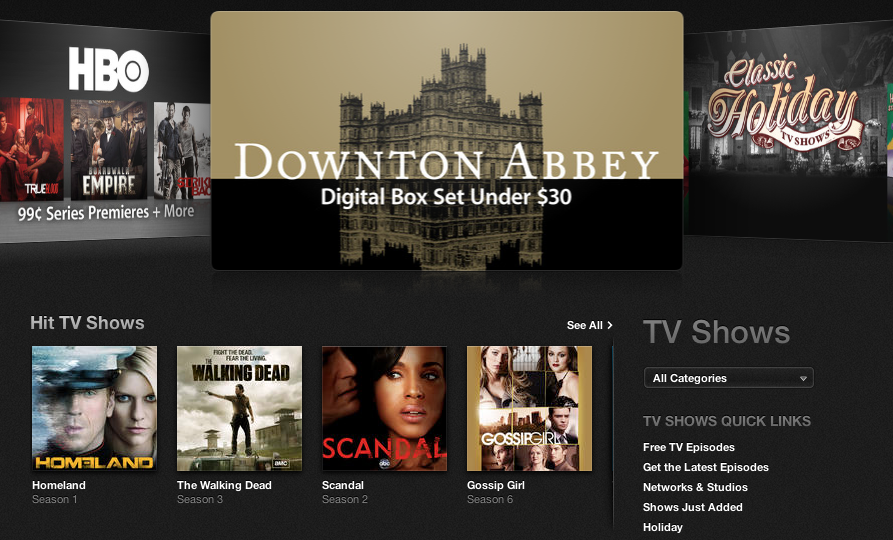 Movies
View movies and related content. This includes full movies, trailers, featurettes, and other extras.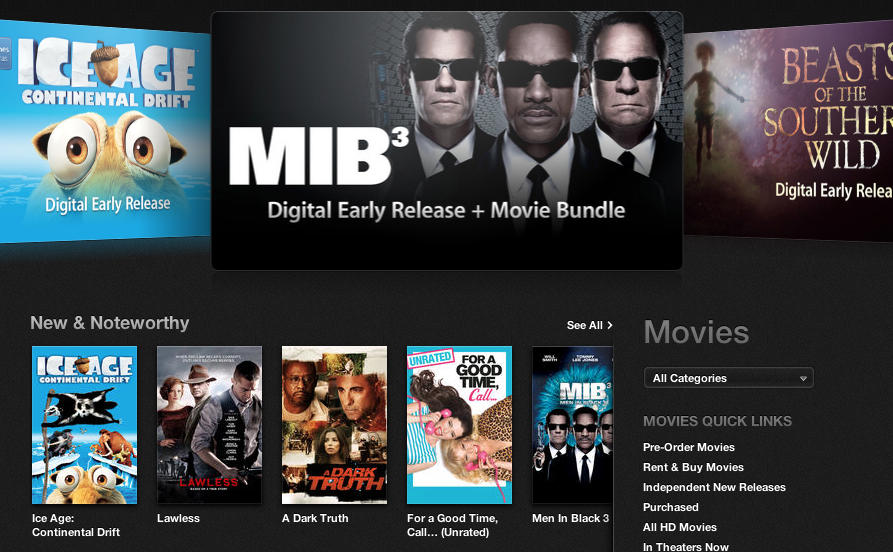 Music
View music in the iTunes store. Here, you'll find singles, full albums, and music videos available for downloading.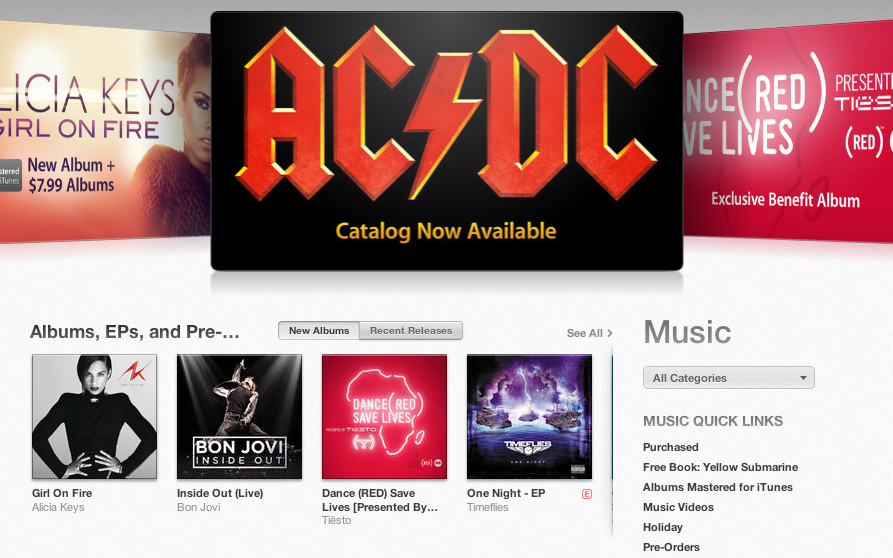 View Item
Click any item to view more information about it. From there, you'll be able to look over your purchase options, a summary, and even related content.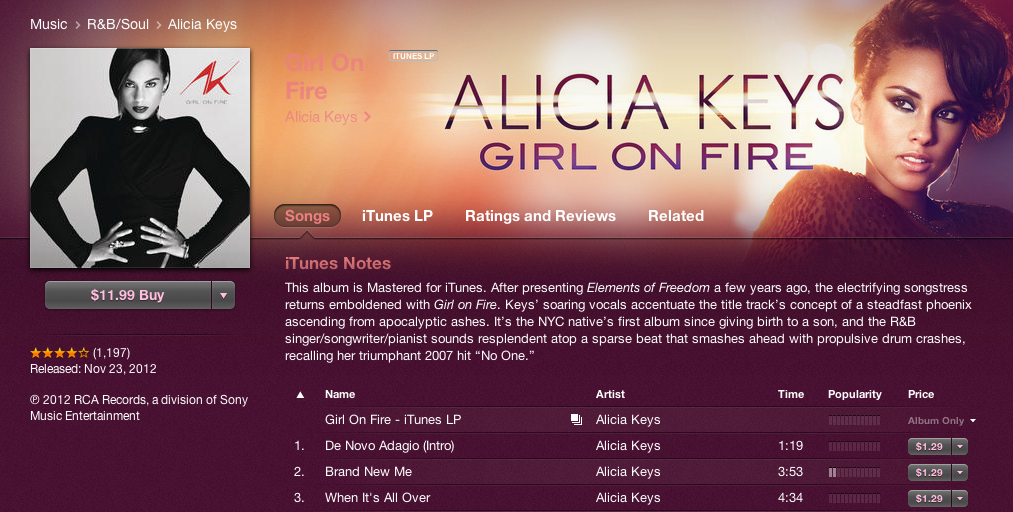 Account
Click Account to manage the information connected to your Apple ID, including your credit card number and billing address.
Library
Click here to navigate back to your iTunes library.
History
Use this feature to view your recent history. This includes trailers, featurettes, and other content that you've streamed from the app (rather than downloading it to your device).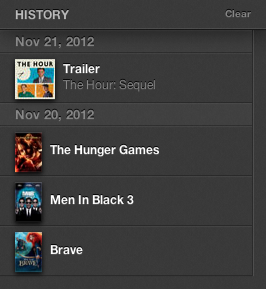 Sign In
Click here to sign in or out of your Apple ID.
Search
If you're looking for something specific, type it in the search box, then press Enter on your keyboard. Your results will appear below.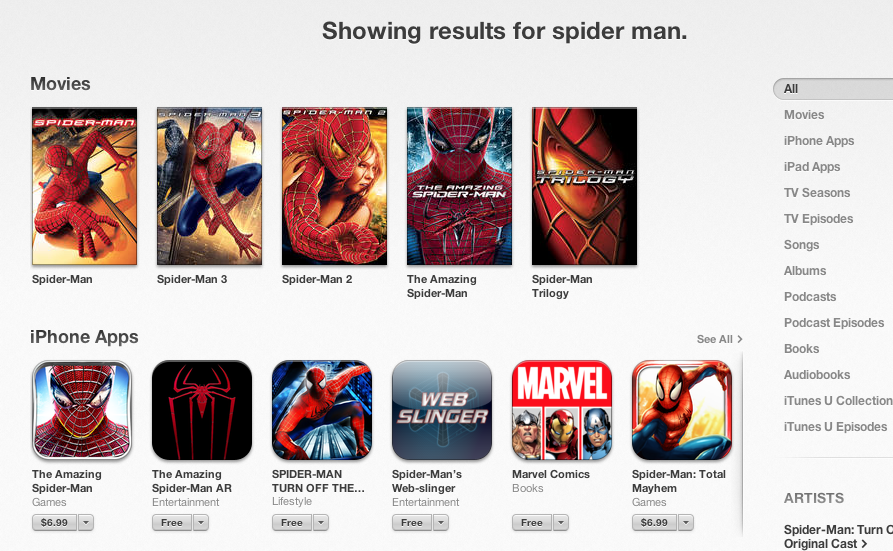 Purchasing media
Once you've found the item you want to buy, you can click to view all of your purchase options. For example, if you click an album you'll have the option of buying the entire album or just individual songs. You can even preview a song using the play button that appears when you hover over the song. (You can also preview videos this way.)
Purchasing an album
For movies and TV shows, you'll usually have the option of buying high definition (HD) or standard definition (SD). High definition is higher quality, but it's more expensive and takes up more space on your hard drive.
Alternatively, you can rent movies instead of buying them. When you rent a movie in iTunes, it starts downloading right away—but you don't have to watch it immediately. Instead, you can wait until it's convenient. You have 30 days to redeem your rental and 24 hours to finish watching once you start playing it.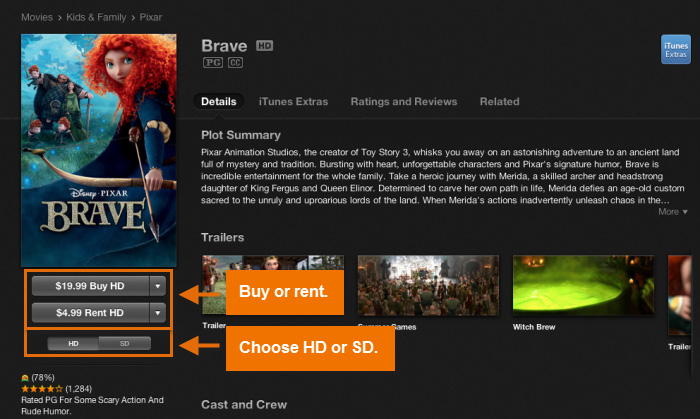 Purchasing a movie