Get the Microsoft account info you need to create and maintain an account so you can use services like Skype, Xbox, and OneDrive.
Why get a Microsoft account?
Cloud-based services like a Microsoft account allow you to access, edit, and share files from anywhere with an Internet connection. As these services become increasingly popular at home and the office, understanding how they work is becoming an essential part of computer and Internet literacy.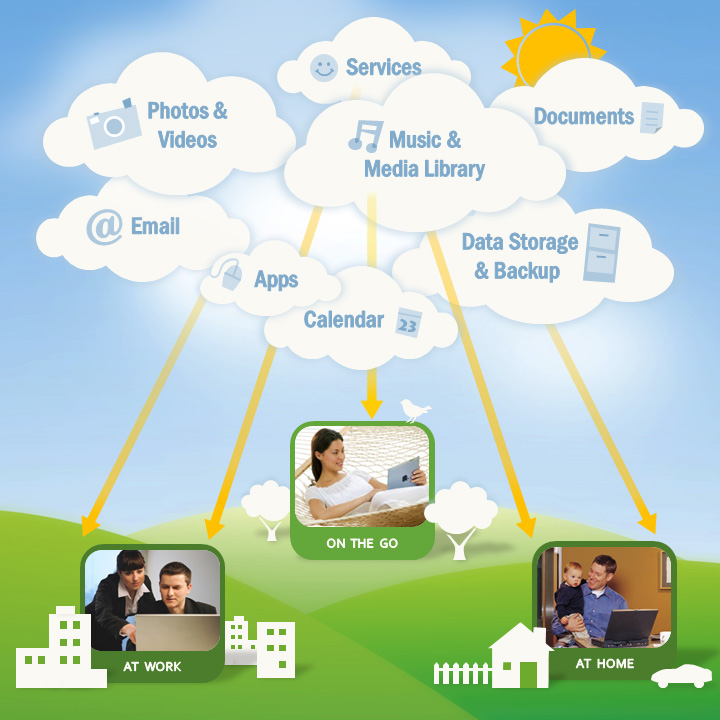 The cloud
A Microsoft account is only one example of cloud-based services. Other popular services include Google accounts and Apple's iCloud. So how do you choose which service to use? In many ways, these services are so similar that you could choose one at random and still find it useful. All offer basic tools like file storage, email, and chat.
That said, if you already use Microsoft tools like Microsoft Office, Outlook, Hotmail, or Skype, you might find a Microsoft account easier to use than other services. Its document creation, sharing, and storage features were all designed to work well with existing Microsoft programs and tools. A Microsoft account even gives you access to a web-based version of Microsoft Office, called Office Online (previously known as Office Web Apps). Office Online is similar to the desktop versions of Word, PowerPoint, and Excel, which makes it easy to use—especially if you're already comfortable working with these applications.