Learn how to manage money and get managing money tips in this free lesson.
Where does your money go?
If you don't keep track of your expenses, you don't know how you spend your money. When you know where your money goes, you feel more in control. Take time to think about your spending. Ask yourself: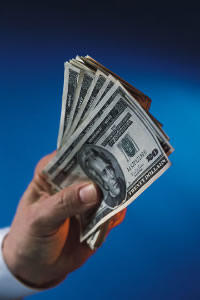 Do I have a good idea of how much I spend each week or month?
Do I take care of the essentials first—such as food, utilities, rent, and medical insurance—before spending money on other things?
Do I have a huge balance on my credit card(s)?
Am I a savvy shopper?
Do I save money regularly?
Do I have three months of living expenses saved?
Do I have specific goals I'm planning for financially?
Read on to find out how you might change the way you manage your money.