Banking Options
Learn your banking options and get free banking tips so you make the right choice when selecting a bank.
Banking options and services
Take time to think about where you want to put your money and the options offered by different financial institutions.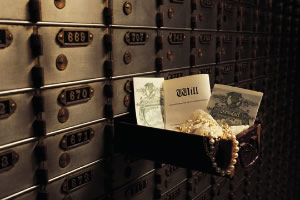 When choosing a bank, consider:
The services you want. For example, are you looking for direct deposit of your paycheck, no-interest checking, or no-fee money orders? Do you want a higher interest rate on a savings account or investment options?
Bank fees. Ask if there are ATM usage fees, overdraft protection fees, fees for going below the minimum balance, and bounced check fees.
ATM convenience. If you like to use an ATM to perform many of your transactions, can the bank meet your needs?
Insurance. Are bank deposits insured by the Federal Deposit Insurance Corporation (FDIC)?
Online banking. Internet banking saves time. Simply dial into the bank's computer using your own computer, or download information to your hard drive. This service may be free at some banks, while others may charge a fee for basic services. There sometimes is an additional fee for making online bill payments.
Customer service. Visit banks you are considering. Are the employees helpful, courteous, and able to answer your questions?
Location. Are there branches close to your home and work?