Need house buying tips? Get advice and help buying a house using this free lesson, which covers the main things you need to think about.
Making an offer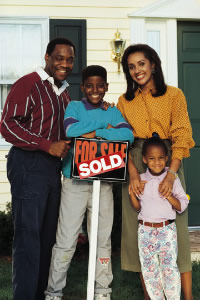 Once you find a house you like, your real estate agent can help you make an offer for the house, listen to the seller's counteroffer, and negotiate a price. An agent also helps with the necessary paperwork and can help you find a title company, which will check that the title on the home you are considering is clear—meaning there are no liens or other problems.
Your agent can also help you find a reputable home inspector to conduct an inspection before you sign a contract. This will typically cost you $200 to $500. Make sure the seller either fixes or compensates for any problems, which doesn't include cosmetic defects, before the final sale.
In most states, it is illegal for the seller to lie or cover up defects in the home. Ask the seller for a Seller's Disclosure report, which details all physical problems and defects of which the seller is aware. However, it is not a crime if the seller doesn't report a problem because he or she wasn't aware of it.
Visit your local library or bookstore and go online for additional research on homebuying before beginning your search.