Learn your investment options and get investment tips in this free lesson so you have a better understanding of how investing works.
What's an IRA?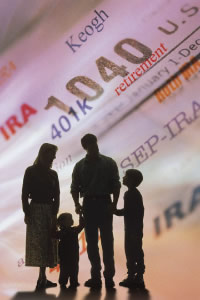 An Individual Retirement Account (IRA) is a retirement savings plan that allows you to invest money in various ways—stocks, bonds, and money market accounts are a few examples. IRA contributions are limited to $5,500 through 2013. Anyone 50 years old or older can make additional catch-up contributions of $1,000 for 2012 and beyond.
An IRA lets you invest money more freely than a 401(k), 403(b), or TSP. Instead of being limited to preselected mutual funds, you can put money in any investment you choose.