Get shopping tips for buying everything from a car to a house, and get shopping help to understand where your money is going.
Looking for the best deal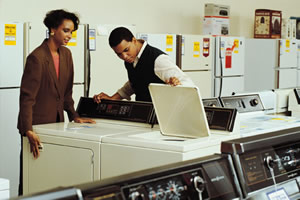 If you are planning to buy a major appliance or electronic device, do some research first.
Visit different stores and check on prices.
Look in catalogs.
Call stores to ask about prices.
Visit reputable sites on the Internet.

When looking for services, use similar techniques. Research different companies and consider options, features, price, and other characteristics. Once you have done your research, found a good product or service, can afford it, and want or need it, consider buying it.
Print out our Comparative Shopping Worksheet as a guide. Use it and some or all of the methods mentioned above to find the best deal.