In Outlook 2010 getting started is simple. Follow this lesson to start using Outlook, and learn how to get Outlook help as well.
Backstage view
Backstage view gives you various options for managing accounts, saving and printing items (like an email message or calendar), and more. Although it is similar to the File Menu from earlier versions of Outlook, Backstage view will expand to fill the entire screen, unlike a traditional menu. The options in Backstage view will change depending on which view you have selected.
To access Backstage view:
Click the File tab on the Ribbon. Backstage view will appear.

Clicking the File tab
Click the buttons in the interactive below to learn more about using Backstage view.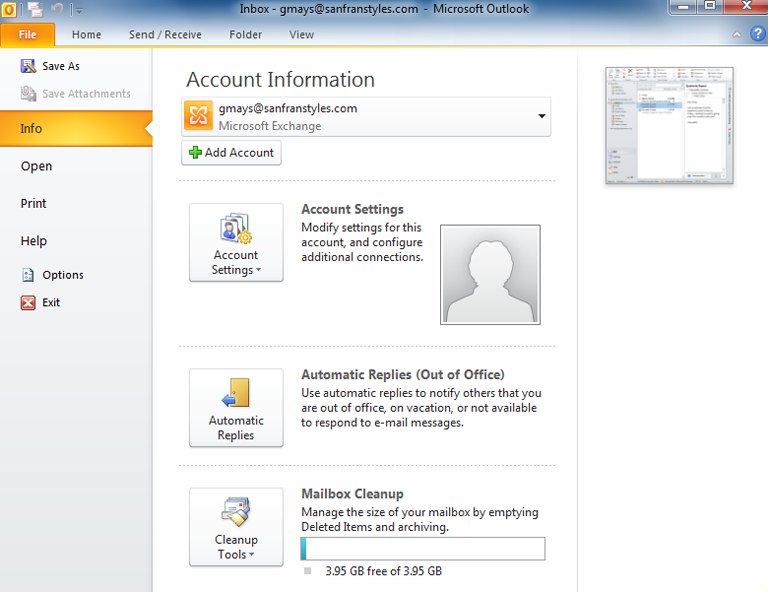 Save As
Click Save As to save the currently selected item (such as an email message or a calendar) to another location on your computer.
Help
From here, you can access Microsoft support and check for updates.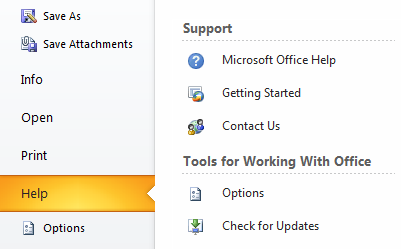 Print
From the Print pane, you'll be able to print the currently selected item and view a Print Preview.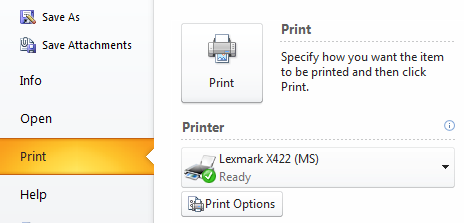 Info
Info displays basic information about your email account. From here, you can also modify your account settings, set a vacation reply, and more.
Open
From here, you can open a calendar from another application, open an Outlook Data file, or import contacts, settings, and RSS feeds.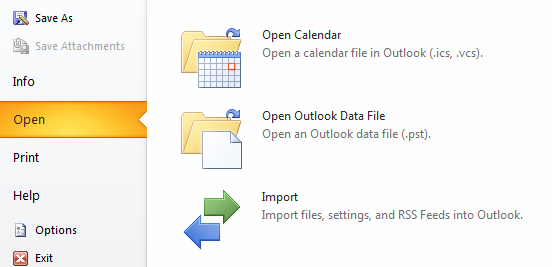 Options
Options gives you access to advanced settings in Outlook, like adding an email signature, calendar preferences, and more.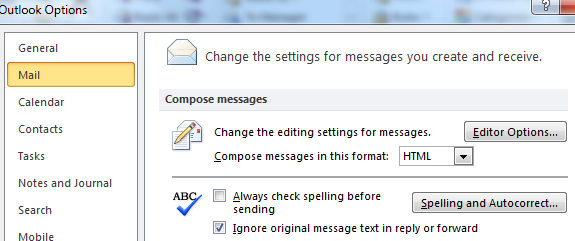 Return to Outlook
Click any tab on the Ribbon to close Backstage view.