Learn more about the PowerPoint 2003 window so you can comfortably use this presentation software.
Using the task pane
If you do not see the task pane on the right side of the PowerPoint window, you can easily access it.
To open the task pane:
Click ViewTask Pane.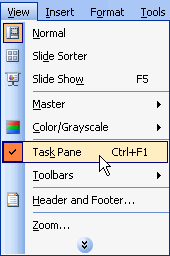 To view different panes:
Click the down-pointing arrow next to New Presentation, then select different panes.
Once you open different panes, you can move through them by clicking on the back and forward arrow buttons at the top of the task pane.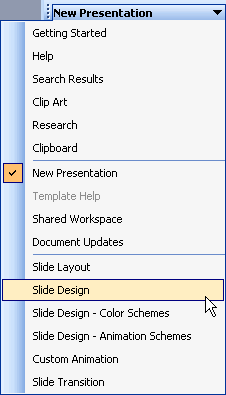 To close the task pane:
Click the X on the right corner of the bar.

You can hide or view the task pane by clicking View

Task Pane.