Learn how to use the PowerPoint 2003 AutoContent Wizard in this free lesson.
Making changes to content
When you use the AutoContent Wizard, the slides that result are a guide for your actual content. Make the changes necessary to fit your presentation.
For example, if you are working on a General - Generic presentation about your organization and how it helps the community, your first slide might look like this: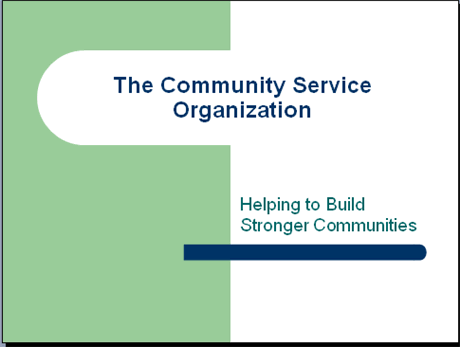 You may want to add or delete some of the slides based on your content or add a different design or color scheme.