Creating new presentations
Watch the video! (Part 1) (5:04min) (Part 2) (6:08min)
New presentations
When you open PowerPoint from the Start menu or from an icon on your desktop, a new presentation with one slide appears by default. You can also create a new presentation while PowerPoint is already open.
Click the Microsoft Office button, and choose New from the menu.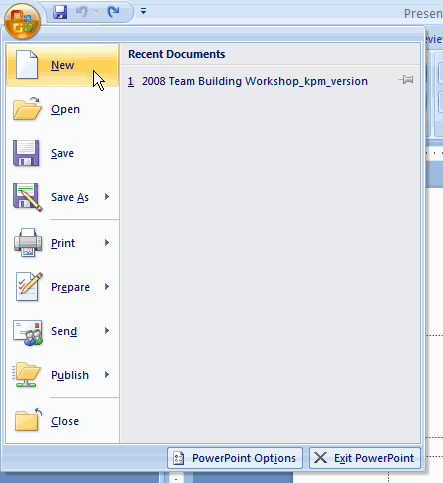 The New Presentation dialog box will appear. Blank presentation is selected by default.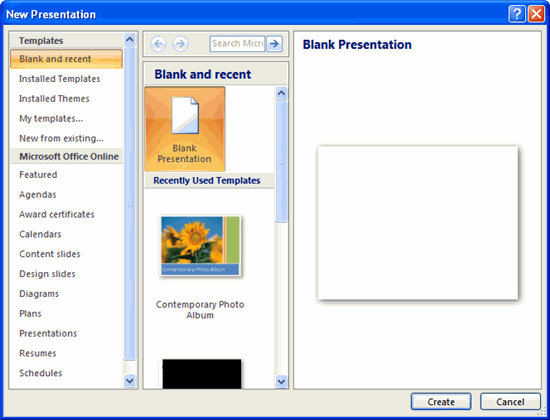 Click Create, and a new presentation will open in the PowerPoint window.
The default slide that appears when you create a new presentation is a Title Slide layout.