Themes
You will need to know how to apply a theme and switch to a different theme if you want to use this feature to create presentations. All of the themes that come included in PowerPoint are located in the Themes group on the Design tab.
To apply a theme:
Select the Design tab.
Locate the Themes group. Each image represents a theme.

Click the drop-down arrow to access more themes.
Hover over a theme to see a live preview of it in the presentation. The name of the theme will appear as you hover over it.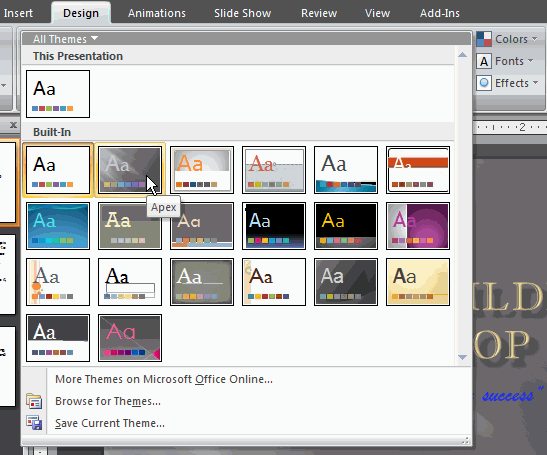 Click a theme to apply it to the slides.
You can access additional themes on Microsoft Office Online or create your own.
Fonts that are changed with the font size and style menus will not change when you apply a new theme.