Making changes to all slides
Any change you can make to a slide in Normal view can be made to the slide master so the change will be reflected on all slides in the presentation. The following examples will show how you can make these changes and move from the Slide Master tab to other tabs on the Ribbon while the presentation remains in Slide Master view.
To change the theme font on all slides:
Select the View tab.
Click the Slide Master view command in the Presentation Views group. The Slide Master tab will appear active.

Select the slide master for all slides, if it is not currently selected.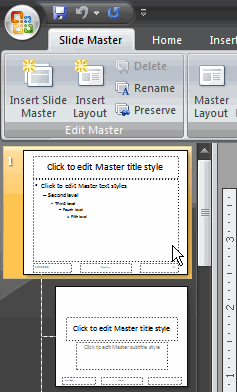 Click the Fonts command in the Edit Theme group on the Slide Master tab.
Hover over each option to display a live preview of the font option on the master slide.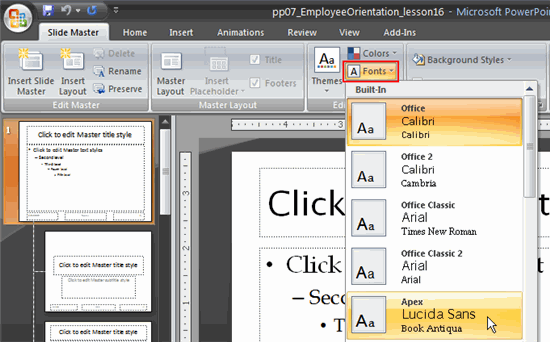 Click a menu option to select it.
Click the Close Master View command to return to Normal view.