Making changes to specific layouts
To insert a line on slides with a specific layout:
Select the View tab.
Click the Slide Master view command in the Presentation Views group. The Slide Master tab will appear active.

Select the supporting layout you want to change. In this example, we will select the Title and Content Layout in the task pane on the left.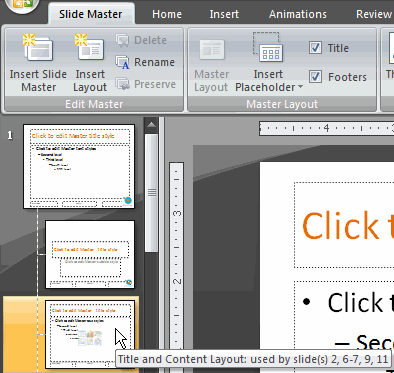 Select the Insert tab.
Click the Shape command.
Select a line from the menu. The cursor will turn into a crosshair.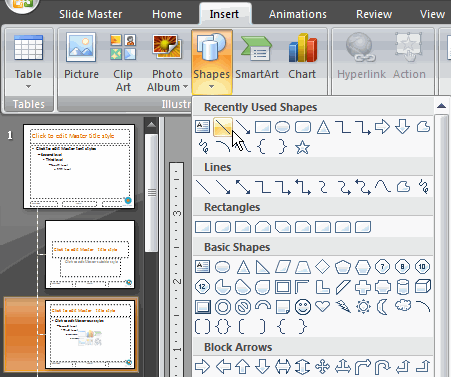 Click and drag the mouse to insert a line where you want on the slide. Release the mouse button.

Select the Format tab. Format the line if you want. In this example, we'll change the line color, weight, and style.
Click the Shape Outline command.
Choose a color, weight, or line style option.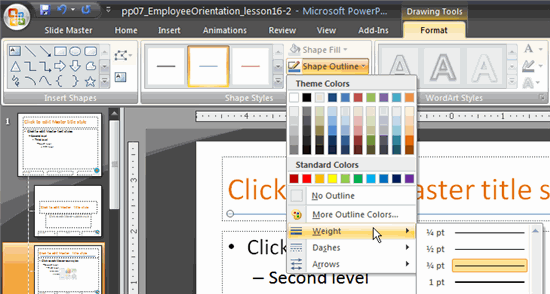 Click the Normal view command to close the Slide Master view and see the section header slides that have been formatted.
Press and hold the Shift key while inserting a straight line. This will make the line appear completely straight.