WordArt and Shapes
WordArt and Shapes
Working with shapes
To insert a shape:
Select the Home tab.
Click the Shapes command.
Click a shape from the menu.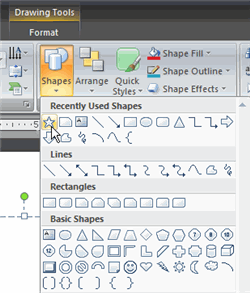 Move your cursor toward the slide. It will appear as a cross shape.
Click and hold down the mouse button, and drag the cursor until the shape is the desired size.

Release the mouse button to insert the shape.
To change a shape style:
Select the shape. The Format tab will appear.
Select the Format tab.
Click the More drop-down arrow in the Shapes Style group to display more style options.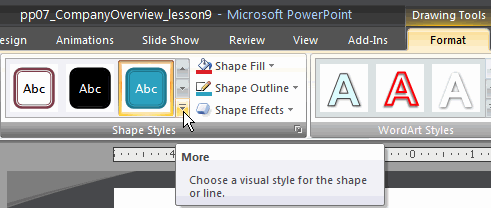 Move your cursor over a style to see a live preview of the style on the slide.
Click a style to select it.