Adding Charts, Diagrams, and Tables
Learn how to add PowerPoint XP charts and diagrams, as well as PowerPoint XP tables, in this free lesson.
Choosing a different chart type
If you don't want to use the chart that automatically appears when you double-click the chart icon in a slide, you can choose a different chart type.
To choose a different chart option:
Click ChartChart Type.

A list of charts appears, including Column, Bar, Line, Pie, and Pyramid.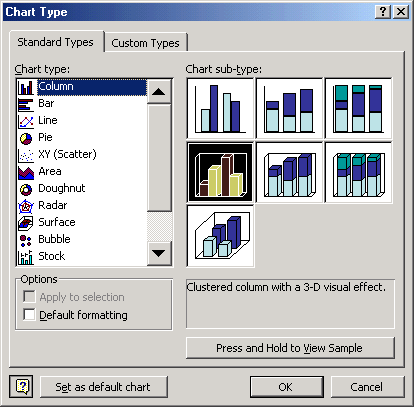 Choose the best chart type for your presentation.
Click OK.