Adding Charts, Diagrams, and Tables
Learn how to add PowerPoint XP charts and diagrams, as well as PowerPoint XP tables, in this free lesson.
Inserting a table
PowerPoint also gives you the option of displaying information within your presentation in a table.
To insert a table:
Insert a new slide with a table icon.
Click the Insert Table icon.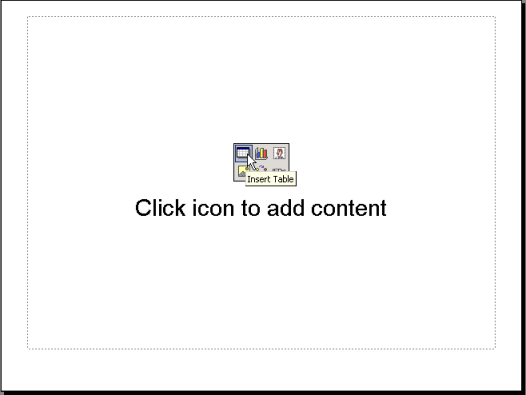 When the dialog box appears, set the number of columns and rows for your table.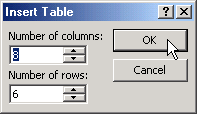 Click OK.
Enter the data for your table.
To format the table, choose FormatTable.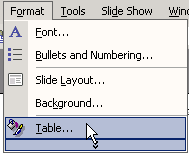 Click the tabs and make any necessary changes.
Click OK.